Where Does the Conviction to Follow Christ Come From? (1 Peter 1:8) - Your Daily Bible Verse - June 25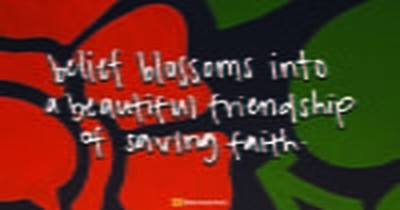 Crosswalk.com

BIBLE VERSE OF THE DAY: "Though you have not seen him, you love him; and even though you do not see him now, you believe in him and are filled with an inexpressible and glorious joy." - 1 Peter 1:8
Where Does the Conviction to Follow Christ Come From?
By Meg Bucher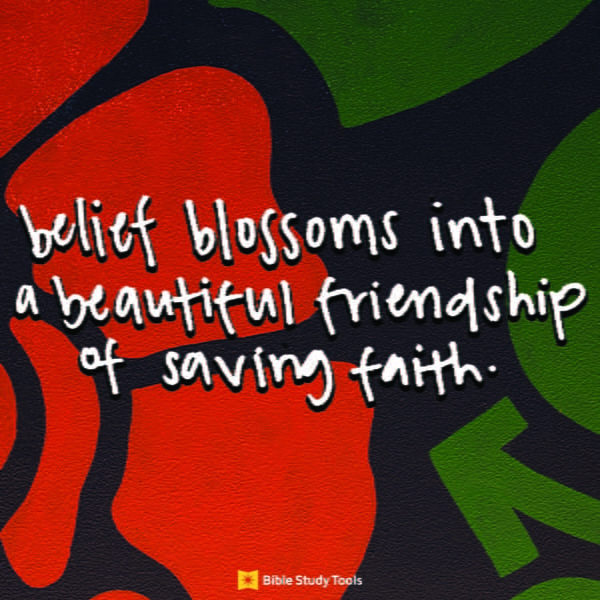 "Where's my Jesus emoji when I need it?" my fingers sent via text…
That's truly how I feel most days. He's the reason for all of my smiley-faced messages and sunshiny stature. The reason I get up in the dark and seek Him in quiet with my warm cup of coffee. Belief blossoms into a beautiful friendship of saving faith.
"Though you have not seen him, you love him…"
God's love requires faith, and faith is so much deeper than what we can see or understand. Faith gives feet to trust in what God has planned for our lives. Not being able to see God …not being able to witness Jesus' miracles …doesn't make Him any less real. Whether we believe or not, He is still in control of the universe, still sitting at the right hand of God, and loving us with a perfect love that we are incapable of understanding.
What causes us to love God though we've never met?
He is in us.
The moment we accept Jesus He seals us as His and the Spirit dwells in us from that day forward. It's a love that we don't have to see, feel, or hear. It's a love we know. A love we believe. A Cross we point to.
"…and though you do not see him now, you believe in him…"
We don't see Him now, but there is something in us from the very beginning that seeks Him. That seeks God's presence. That seeks to abide with our Father, our Creator, and His Son. And once the Spirit begins to move in our hearts …our lives are never the same. We can't go back. We know too much.
"…and are filled with an inexpressible and glorious joy."
Inexpressible. That accurately describes the feeling of being saved from ourselves and this world. Inexpressible. How do we thank Jesus for dying on the cross for us when He didn't have to? For coming down from heaven to show us the way …and to make a way for us to be with Him? Kind of makes us feel … convicted.
We want to experience God through the Bible… we really do!
But our good intentions fall flat when reading the Bible just doesn't seem to help us experience God in a real way. What should feel alive often feels confusing and boring and irrelevant. But it doesn't have to.
In the How to Study the Bible podcast, pastor and Bible teacher Nicole Unice brings life back to reading the Bible by walking listeners through her Alive Method of Bible study, helping us personally encounter God through his Word by giving us a practical, clear road map for understanding, interpreting and applying Scripture to our lives. Just click below to start listening now!