Is it True That 'Where God Guides, He Provides'?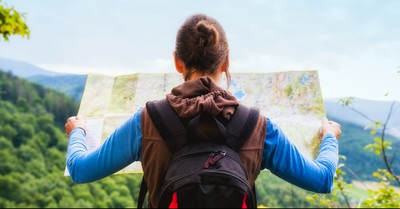 By Whitney Hopler, Crosswalk.com
Are you hesitating to do something that God has led you to do, because you're not sure you'll be able to do it? The popular saying "where God guides, he provides" sounds reassuring. But is it really true that where God guides, he provides? Let's explore the meaning of this phrase, and what the Bible says about it.
Where Does This Saying Come From?
The saying "where God guides, he provides" comes from a paraphrase of Isaiah 58:11. The Contemporary English Version of this verse is translated as: "The Lord will always guide you
and provide good things to eat when you are in the desert. He will make you healthy. You will be like a garden that has plenty of water or like a stream that never runs dry." Other versions of Isaiah 58:11 convey the same meaning but sometimes use other words for "guide" and "provide."
Other Bible verses present a similar message, in part. Psalm 32:8 describes God's reliable guidance: "I will instruct you and teach you in the way you should go; I will counsel you with my loving eye on you." Philippians 4:19 addresses God's provision: "And my God will meet all your needs according to the riches of his glory in Christ Jesus."
So, while the exact words of the phrase "where God guides, he provides" don't appear in the Bible, the concept of this saying reflects the Bible's overall message.
Is it True That 'Where God Guides, He Provides'?
This saying is true, because it refers to the reality of what happens in relationships between God and people. You can trust that God will reliably provide what you need to do whatever he guides you to do. "Where God guides, he provides" encourages you to trust God to provide the two main resources you need to act on his guidance: time and money.
You don't need to worry that you won't have enough time in your busy schedule to do what God is guiding you to do. A powerful way to shift your perspective away from your time concerns and toward God's provision is to pursue awe-inspiring experiences with God. Even brief experiences where you notice God's wonder around you – such as a short nature walk – can give you that fresh perspective. Research described in my book Wake Up to Wonder shows that feeling awe changes how people perceive time. People participating in the studies reported feeling as if time had slowed down so they could focus on what matters most. They said they felt less stress and pressure to rush, and more peace and patience, than they did prior to awe-inspiring experiences. Participants also reported feeling greater life satisfaction overall, because they were less worried about time and more focused on God. By placing your focus on God, you will be able to transcend time pressures and make time for what God shows you is important.
Also, you don't need to be concerned about whether or not you'll have the money to do whatever God is leading you to do. Bible verses about money show that God always provides the financial resources that people need to do what's best. Just as shifting your focus away from your circumstances and toward God can help you trust God with time concerns, that can also help you trust God with money concerns. Well-being research explained in Wake Up to Wonder shows that feeling awe from noticing God's wonder helps people experience life satisfaction regardless of their financial circumstances. When you focus on God rather than on money, your financial worries are eclipsed by the knowledge that your loving and all-powerful God will provide for your needs.
What Evidence of This Do We See in the Bible?
Throughout the Bible, we see God both guiding people and providing for them. God's wisdom and generosity shine through many different biblical passages, in addition to the ones we've already explored.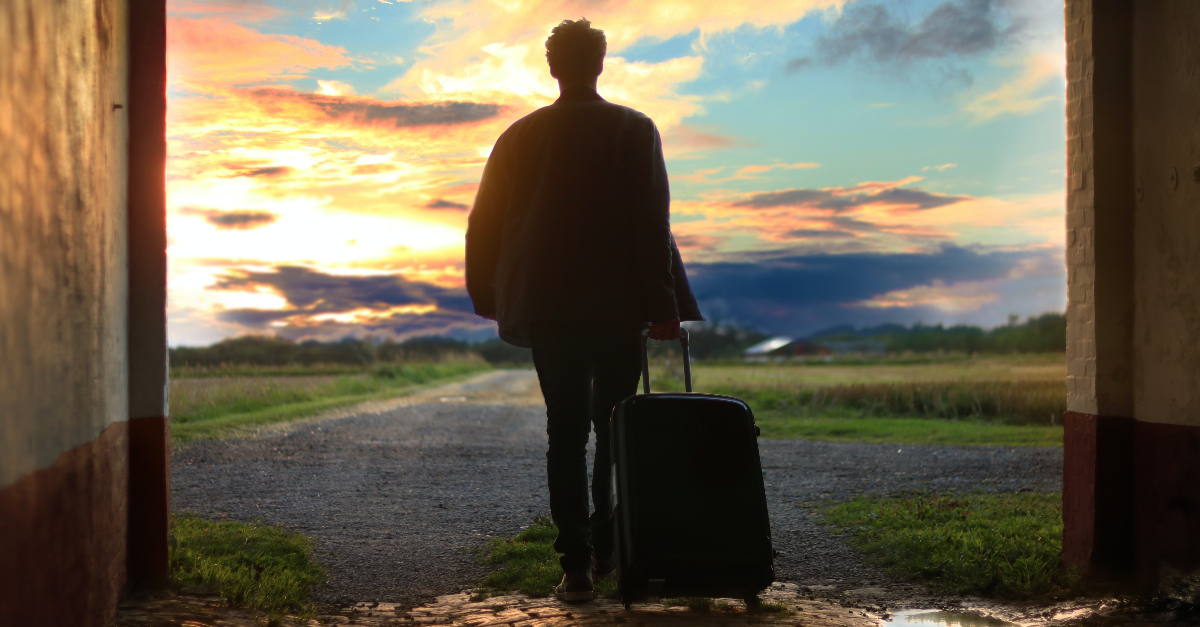 Photo Credit: Unsplash/Mantas Hesthaven
Key Bible Verses on God's Guidance Include:
"If any of you lacks wisdom, you should ask God, who gives generously to all without finding fault, and it will be given to you." – James 1:5
"Trust in the Lord with all your heart and lean not on your own understanding; in all your ways submit to him, and he will make your paths straight." – Proverbs 3:5-6
"He guides the humble in what is right and teaches them his way. All the ways of the LORD are loving and faithful toward those who keep the demands of his covenant." – Psalm 25:9-10
"The Spirit of the Lord will rest on him – the Spirit of wisdom and of understanding, the Spirit of counsel and of might, the Spirit of the knowledge and fear of the Lord – and he will delight in the fear of the Lord." – Isaiah 11:2-3
"Whether you turn to the right or to the left, your ears will hear a voice behind you, saying, "This is the way; walk in it." – Isaiah 30:21
"Show me your ways, LORD, teach me your paths. Guide me in your truth and teach me, for you are God my Savior, and my hope is in you all day long." – Psalm 25:4-5
"Your word is a lamp for my feet, a light on my path." – Psalm 119:105
"For I know the plans I have for you," declares the Lord, "plans to prosper you and not to harm you, plans to give you hope and a future. Then you will call on me and come and pray to me, and I will listen to you. You will seek me and find me when you seek me with all your heart." – Jeremiah 29:11-13
"The Lord makes firm the steps of the one who delights in him; though he may stumble, he will not fall, for the Lord upholds him with his hand." – Psalm 37:23-24
"I will praise the Lord, who counsels me; even at night my heart instructs me. I keep my eyes always on the Lord. With him at my right hand, I will not be shaken." – Psalm 16:7-8
"You make known to me the path of life; you will fill me with joy in your presence, with eternal pleasures at your right hand." – Psalm 16:11
"But the Advocate, the Holy Spirit, whom the Father will send in my name, will teach you all things and will remind you of everything I have said to you." – John 14:26
"Let us then approach God's throne of grace with confidence, so that we may receive mercy and find grace to help us in our time of need." – Hebrews 4:16
Key Bible Verses on God's Provision Include:
"And God is able to bless you abundantly, so that in all things at all times, having all that you need, you will abound in every good work." – 2 Corinthians 9:8
"Do not be anxious about anything, but in every situation, by prayer and petition, with thanksgiving, present your requests to God." – Philippians 4:6
"Jesus answered, 'Everyone who drinks this water will be thirsty again, but whoever drinks the water I give them will never thirst. Indeed, the water I give them will become in them a spring of water welling up to eternal life.'" – John 4:13-14
"His divine power has given us everything we need for a godly life through our knowledge of him who called us by his own glory and goodness." – 2 Peter 1:3
"He who did not spare his own Son, but gave him up for us all – how will he not also, along with him, graciously give us all things?" – Romans 8:32
"Ask and it will be given to you; seek and you will find; knock and the door will be opened to you. For everyone who asks receives; the one who seeks finds; and to the one who knocks, the door will be opened. Which of you, if your son asks for bread, will give him a stone? Or if he asks for a fish, will give him a snake? If you, then, though you are evil, know how to give good gifts to your children, how much more will your Father in heaven give good gifts to those who ask him!" – Matthew 7:7-11
"If you remain in me and my words remain in you, ask whatever you wish, and it will be done for you." – John 15:7
"Keep your lives free from the love of money and be content with what you have, because God has said, "Never will I leave you; never will I forsake you." – Hebrews 13:5
"I will bless her with abundant provisions; her poor I will satisfy with food." – Psalm 132:14
"Consider the ravens: They do not sow or reap, they have no storeroom or barn; yet God feeds them. And how much more valuable you are than birds!" – Luke 12:24
"So do not worry, saying, 'What shall we eat?' or 'What shall we drink?' or 'What shall we wear?' For the pagans run after all these things, and your heavenly Father knows that you need them." – Matthew 6:31-32
"The lions may grow weak and hungry, but those who seek the LORD lack no good thing." – Psalm 34:10
"For the Lord God is a sun and shield; the Lord bestows favor and honor; no good thing does he withhold from those whose walk is blameless." – Psalm 84:11
"The LORD is my shepherd, I lack nothing." – Psalm 23:1
"But seek first his kingdom and his righteousness, and all these things will be given to you as well." – Matthew 6:33
Conclusion
You never need to worry about whether or not God will provide what you need to do what he is guiding you to do. The saying "where God guides, he provides" reflects biblical truth about God's reliable guidance and provision. You really can trust God to provide where he guides!
Photo Credit: ©iStock/Getty Images Plus/Wojciech Kozielczyk
---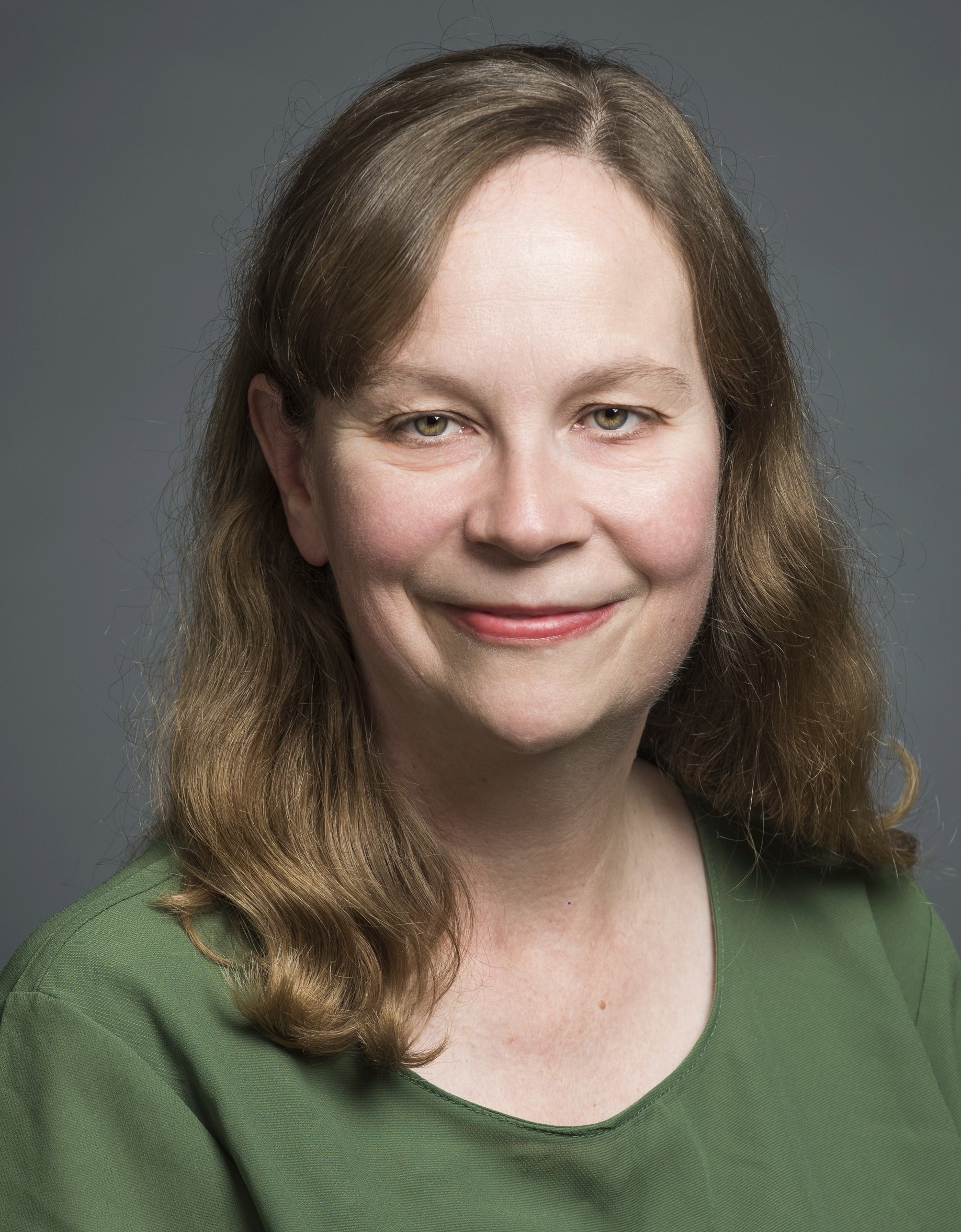 Whitney Hopler is the author of the Wake Up to Wonder book and the Wake Up to Wonder blog, which help people thrive through experiencing awe. She leads the communications work at George Mason University's Center for the Advancement of Well-Being. Whitney has served as a writer, editor, and website developer for leading media organizations, including Crosswalk.com, The Salvation Army USA's national publications, and Dotdash.com (where she produced a popular channel on angels and miracles). She has also written the young adult novel Dream Factory. Connect with Whitney on Twitter and Facebook.
LISTEN: Being Complete in Jesus (Understanding Matthew 5:21-48)
Hearing Jesus is a devotional journey through the gospels, where we explore the teachings of Jesus chapter by chapter. If you're seeking to live a life that reflects God's, this podcast is for you.
The views and opinions expressed in this podcast are those of the speakers and do not necessarily reflect the views or positions of Salem Web Network and Salem Media Group.
WATCH: 10 Sins Christians Downplay (and Why They're So Destructive)
Stock Footage & Music Courtesy of Soundstripe.com Thumbnail by Getty Images