How to Help Your Teen Avoid Student Loan Debt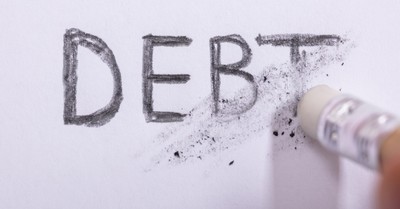 By Anthony ONeal, Crosswalk.com
Are you trying to send your kids to college, but you have absolutely no clue how you're going to pay for it? Have you been keeping up with all the news about the $1.6 trillionstudent loan crisis and praying, Please don't let that be my kid?

The Bible warns us about going into debt. Think about Proverbs, which says that "the borrower is a slave to the lender" (Proverbs 22:7, CSB). Nobody wants their kids to graduate from college feeling like they're chained to their student loan payments. But let me encourage you guys that it doesn't have to be that way!

No matter what the world says, it's totally possible to pay for college without taking out student loans. And keep in mind: The responsibility of paying for school isn't all on you—your kids will need to put in work too. You're there to help them out and steer them in the right direction (which means away from loans)!

Here are five tips you can give your college-bound teen that will help them cash flow their degree:
1. Rethink the "Dream School"
Okay, parents, don't freak out. Maybe you've wanted your kids to go to an Ivy League school since before they knew how to walk. Or maybe your kids want to go where all their friends are going, even if it's crazy expensive. Hey, if they get a full ride or pay for it with outside scholarships and grants, or if you and your spouse are in a financial position to fund that—totally cool.

But in reality, an Ivy League school should not be an option if your kid has to take out a bunch of loans to pay for it. And that does not mean your kids won't be successful! Listen: A degree is a degree, regardless of where it's from. I always say that the only dream school is the one that your kid can graduate from debt-free.

That could mean going to a trade school, community college or public, in-state school instead of a private school. After all, there's about a $25,600 difference in a year of tuition and fees at a private college versus a public, in-state college.

Your kids could also start out at a community college to get all the general education requirements out of the way, then transfer to a four-year school for more specialized classes. And there's nothing wrong with them taking a gap year to work and save up money before taking the big step toward college.

Have a serious conversation with your teen about their goals and dreams, and pray together that God would reveal the wisest and best path for them.
2. Find the Free Money
Okay, I get really hyped up about this one. We're talking about S-C-H-O-L-A-R-S-H-I-P-S and G-R-A-N-T-S. You guys, this is free money that, unlike loans, your kids don't have to pay back.

Filling out the FAFSA form is one of the best ways to apply for these scholarships and grants. (You have to be careful though, because you can also get student loans through the FAFSA—and I don't want your kid graduating with a bunch of debt.) Be sure to review any award letters your kids get that tell them what kind of aid they're eligible for, and make sure they only accept the free money, not the loans. There are also a ton of online resources out there for students that can help them find thousands of dollars in scholarships, so encourage them to start searching!
3. Work, Work, Work
I'm a big fan of work-study programs, off-campus jobs, side hustles, babysitting gigs—anything that can help your kid stack cash for their college degree. I recommend that students start working in high school and keep a part-time job (no more than 15-20 hours per week) when they start college. As long as they're careful not to let it hurt their grades or stop them from getting enough sleep, having a job can actually help them. It will build all kinds of skills they'll need to succeed in the workforce after graduation—like managing their time, serving others, being part of a team, and (of course) taking control of their own money!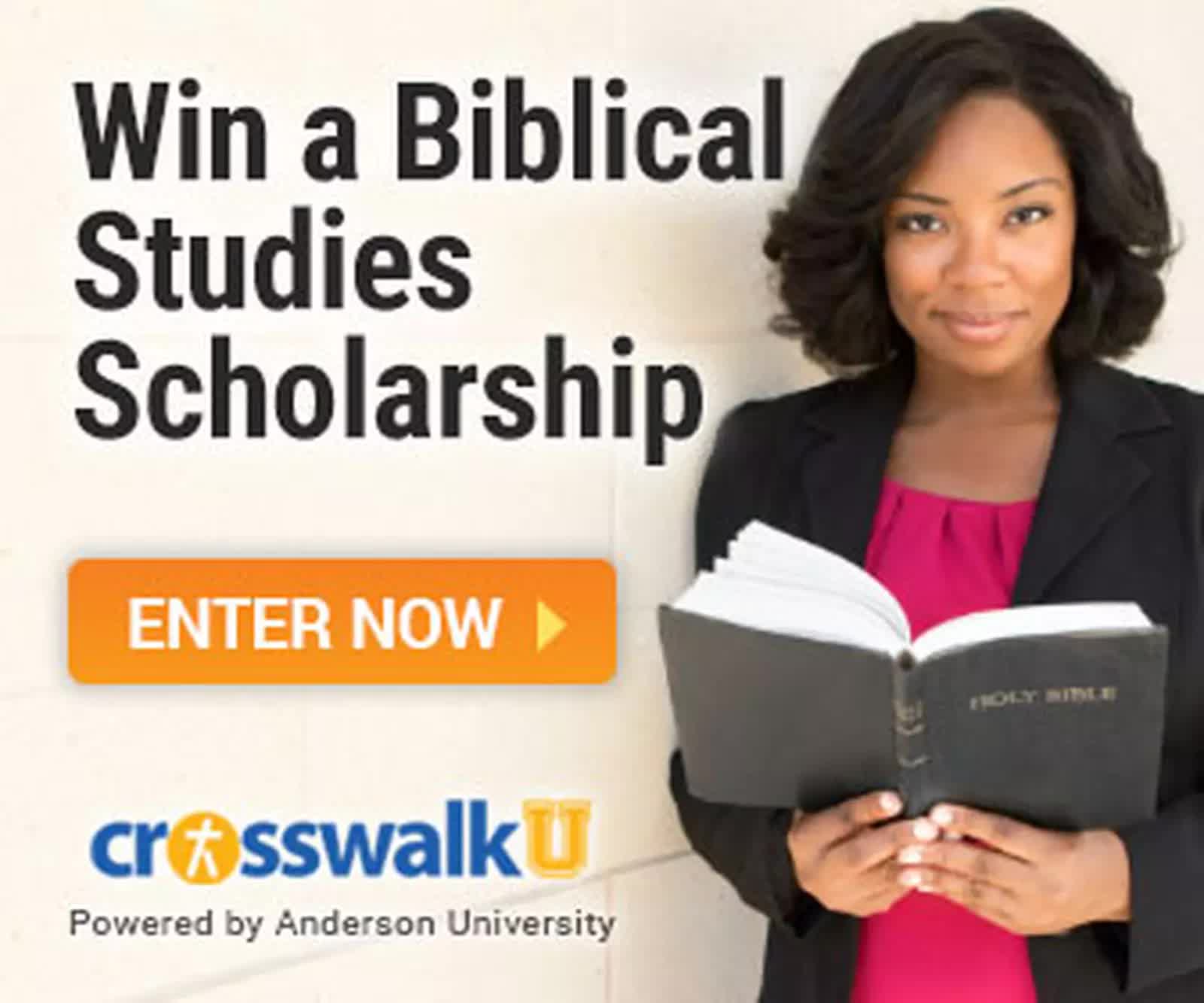 4. Have a Budget—and Stick to It!
Your teen might think a budget for all their monthly expenses is limiting, but it will actually help them feel more freedom in the long run. And budgeting will help them save up for college while they're still in high school and don't have to pay a bunch of bills to pay.

Starting them out on a budget early is going to be a game changer later on when they doget to college. Once they're on their own, it's easy to lose track when there's housing, food, utilities, books and a ton of other costs to think about. But you can help them brainstorm creative ways to save on each budget category. They could do things like splitting groceries and cooking at home with friends instead of going out to restaurants every week, hosting a clothing swap instead of buying everything new, getting their textbooks on Amazon instead of at the campus bookstore—the list is endless.

And if you point them toward a fun and user-friendly budgeting app like EveryDollar, you'll be their hero (no joke).
5. Bonus Tip Just for Parents: Explore Savings Options
Here's one last pro tip I always give to parents. Let's say you're debt-free with a fully funded emergency fund (that equals three to six months of expenses saved up), and you're already investing 15% of your income into retirement. If you want to contribute to your kids' college fund, a college savings account is your new best friend.
Look into your Education Savings Account (ESA) and 529 college savings fund options as early as possible to give your kids a head start on paying for school. (Remember: Only do these things if you're debt-free. I know you want the best for your kids, but not at the expense of your retirement fund! Retirement is guaranteed, but college is not.)
I pray that these tips will give you and your kids confidence that cash flowing a degree really is possible—and honestly, this is only the tip of the iceberg. For more in-depth advice and a practical, step-by-step plan to pay for college without loans (whether you're getting started early or your kids are in their senior year of high school), check out my new book, Debt-Free Degree!
---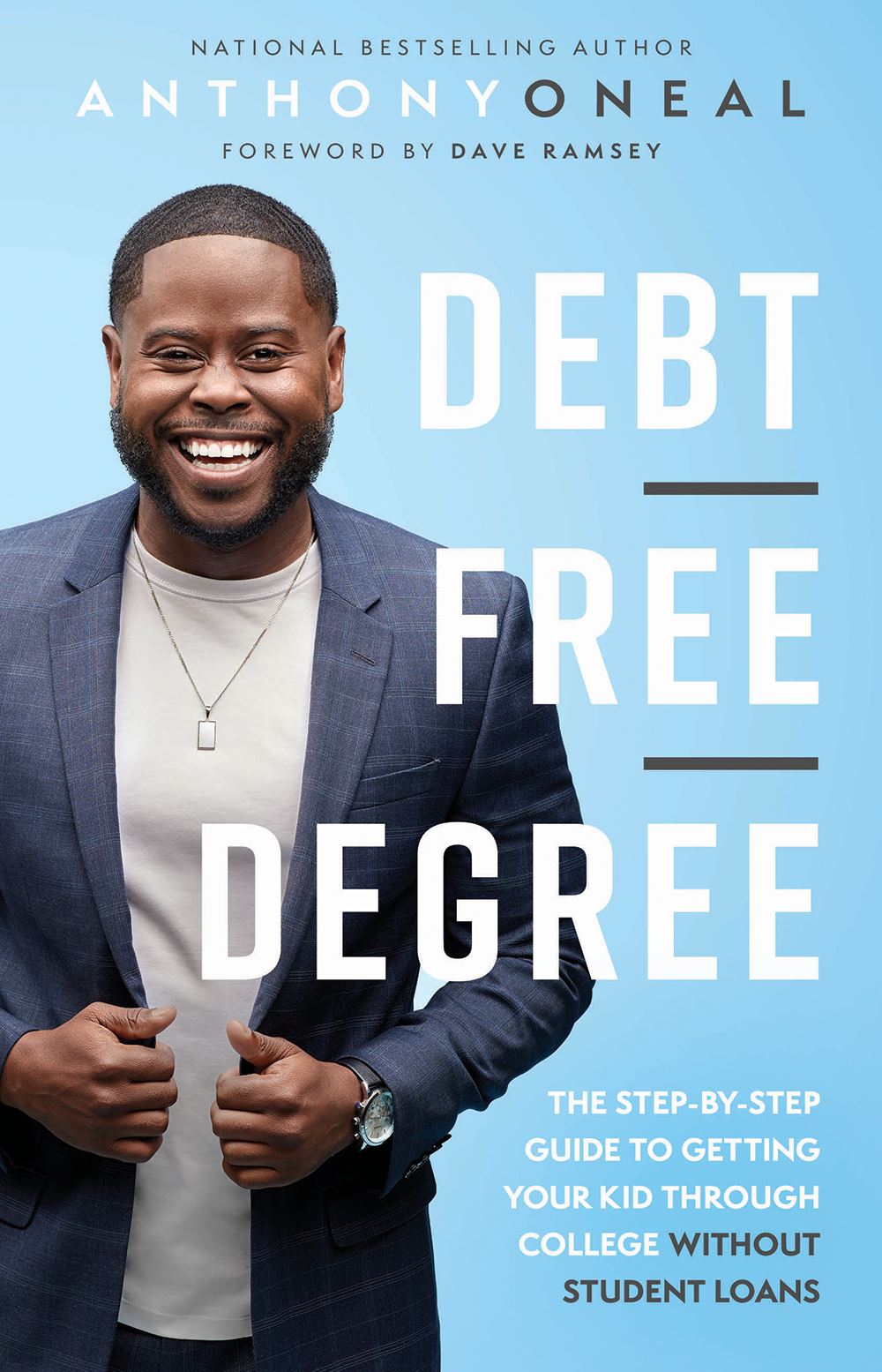 About Anthony ONeal:
Since 2003, Anthony has helped hundreds of thousands of students make smart decisions with their money, relationships, and education. He's a national best-selling author and travels the country spreading his encouraging message to help teens and young adults start their lives off right. His latest book, Debt Free Degree, launches October 2019.You can follow Anthony on YouTube and Instagram @AnthonyONeal and online at anthonyoneal.com or facebook.com/aoneal.
Photo credit: ©Getty Images/Andrey Popov
---
This article is part of our larger Higher Education resource library centered around colleges and universities. We hope these articles help you narrow down your search for Christian colleges and seminaries.
20 Best Masters in Theology Programs
Top Universities for Masters of Divinity
The Best Online Christian Colleges in America
The Best Bible Colleges in America
70 Best Christian Colleges and Universities