3 Ways Prayer Can Help Your Kids Fall Asleep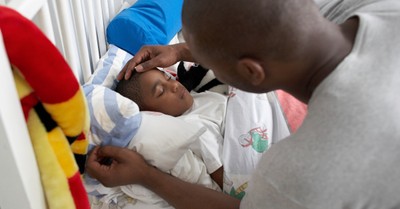 By Kali Dawson, Crosswalk.com
Like many parents out there, we have struggled with a bedtime routine for our little ones. Sometimes the thing that worked yesterday no longer works today; sometimes, they have a hard time winding down to fall asleep. Sometimes we climb the stairs ten times to put them back to bed. Regardless of what your bedtime routine may look like, we have found that adding prayer time at the end of it, even for just a few minutes, has reaped a whole heap of benefits in the hearts and minds of our children. We hope they are a blessing to you and your children as well.
Photo credit: © Getty Images/Jeff Randall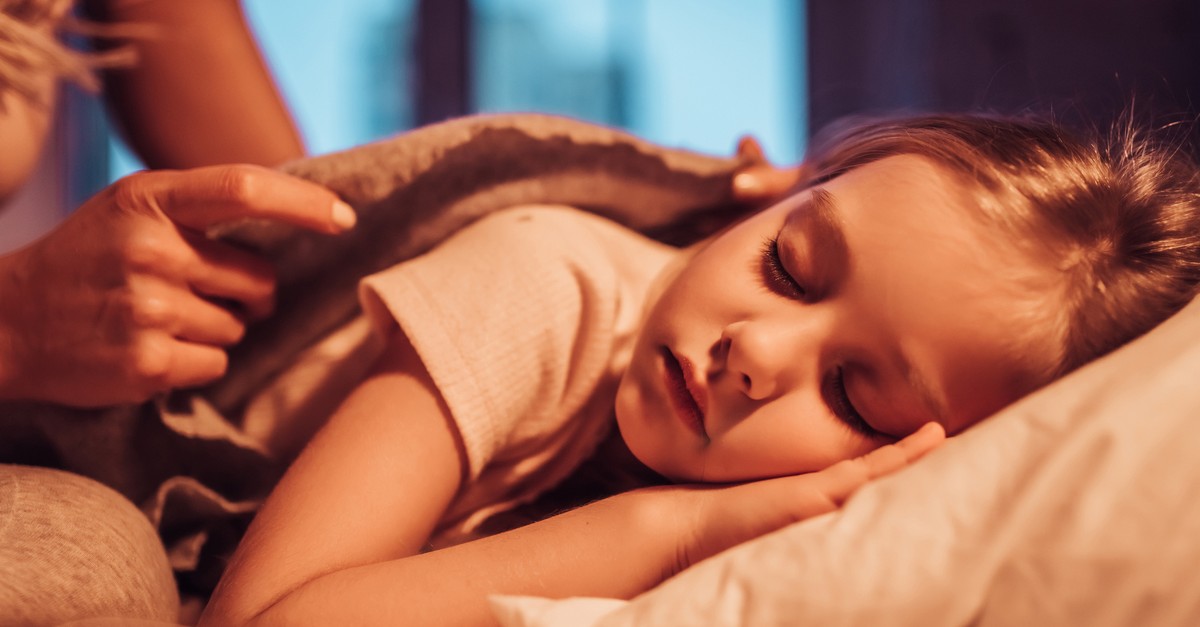 1. Prayer Teaches Them to Cast All Their Cares
I don't know about you, but my little ones worry about everything. They care deeply about everything that happens in the run of a day: an unkind word spoken, a mistake made, a harsh look given. I noticed that when we started praying consistently with them before bed, a lot of these common childhood cares and anxieties subsided. Of course, they talk to their dad and me about the things that bother them - the things that make them anxious or upset, but when they started pouring their hearts out to God about those same issues, we noticed them falling asleep faster.
As an example, our four-year-old daughter consistently asks God for protection from "bad guys." Our six-year-old always prays that everyone in the world would "be nice." Our daughter is bothered by bad guys she has seen in cartoons, while our son is bothered by kids he has witnessed being unkind to others at school. Just as adults have fears and worries, our children have them too. Being able to voice those cares and concerns and cast them on the One who made them and wants good things for their lives is a blessing for them before bed. In one study:
"Researchers from Baylor University found that people who pray to a loving and protective God are less likely to experience anxiety-related disorders — worry, fear, self-consciousness, social anxiety and obsessive-compulsive behavior — compared to people who pray but don't really expect to receive any comfort or protection from God."
Our children expect to receive comfort and protection from God. They are not yet cynical; they are not yet jaded by the things of the world around them. What a gift to teach them this now before the cares of this life seep into their souls. What a wonderful habit to create before the hardships and heartaches become so much more prominent in their lives. I think of Proverbs 22:6 that says: "Train up a child in the way he should go; even when he is old he will not depart from it."
As their parent, it is my responsibility to teach them good hygiene in all areas: physical, mental, spiritual, etc. It is my calling as their mom to teach them healthy habits now, so they carry on with them for the rest of their lives. Of course, there is always a chance they won't continue to pray as adults, but there is also a chance they won't continue to brush their teeth because of their own God-given free will. I really do think prayer is a gift God gives to each of us to calm our hearts and clear our minds: "Do not be anxious about anything, but in everything by prayer and supplication with thanksgiving let your requests be made known to God." -Philippians 4:6
It is a gift to give my children this anxiety-reducing tool now and already see it working in their hearts and minds. They often breathe a sigh of relief when they say "amen," and it truly is the sweetest thing. It is truly a joy to see 1 Peter 5:7 in action in our own home at bedtime: "Cast all your anxiety on him because he cares for you..." -1 Peter 5:7
Photo credit: ©GettyImages/Vasyl Dolmatov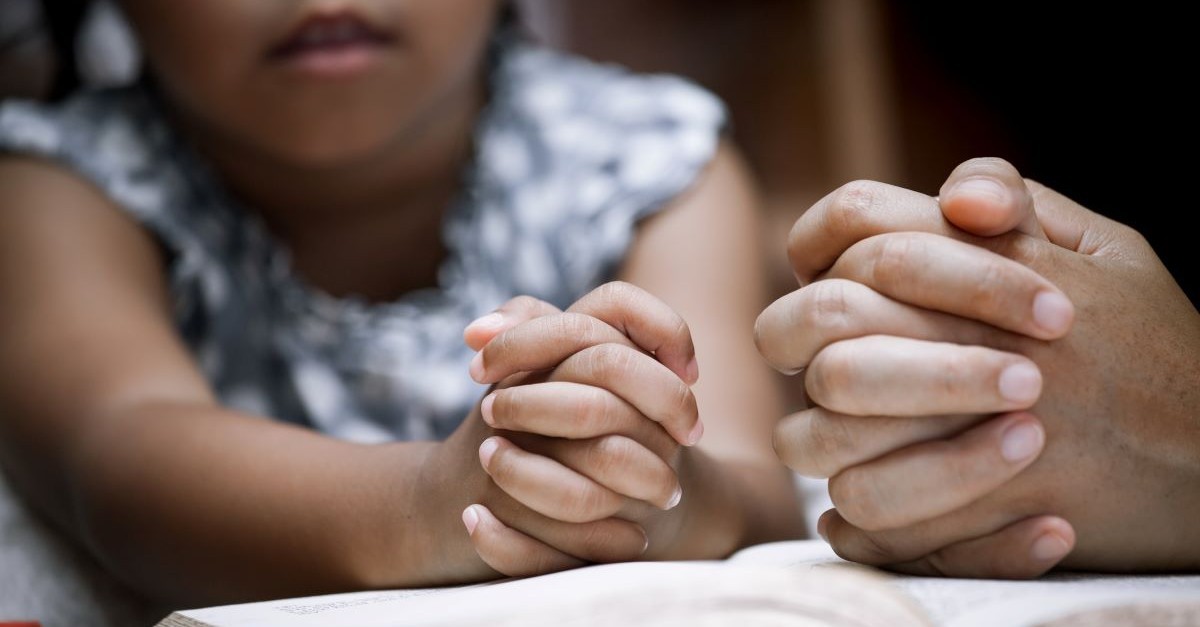 2. Prayer Is a Source of Comfort for Them
Our one-year-old often falls asleep snuggled up on his daddy's chest in our rocking chair. Our four-year-old gets tucked in tight with all of her teddies and her favorite cup, while our six-year-old can be found curled up in a ball with a mountain of blankets on top of him! It is safe to say that all three of them indulge in their own routines of comfort at bedtime. My husband and I are the same; he likes to sleep with a specific pillow, while I like the room cool enough so that, just like my oldest son, I can be nestled under a mountain of blankets.
How wonderful to be able to find comfort in the God of all Comfort at bedtime as 2 Corinthians 1:3-5 says:
"Blessed be the God and Father of our Lord Jesus Christ, the Father of mercies and God of all comfort, who comforts us in all our affliction, so that we may be able to comfort those who are in any affliction, with the comfort with which we ourselves are comforted by God. For as we share abundantly in Christ's sufferings, so through Christ we share abundantly in comfort too."
No matter what is troubling my children during the day or sometimes into the night, they can find comfort by praying to the God who created comfort and who is the God of all comfort before they finally close their eyes. As an example, our four-year-old will often ask for God to "keep us safe," while our six-year-old will ask God to heal a friend that is hurting, the same way He healed a blind man in his beginner's Bible. Our son takes comfort in knowing that God can heal and restore the broken and ultimately be able to fix our problems. My daughter takes comfort in knowing that God watches over our family while we sleep and throughout every day.
Related: Listen to Our FREE Parenting Podcast!
Parenting in this day and age is not for the faint at heart. Mama Take Heart host Robrenna Redl is here to help equip and empower you with resources and practical takeaways, whether you're looking for ways to intentionally connect or to have hard conversations. So don't fret. Instead, take heart! Listen to an episode here, and then head over to LifeAudio.com for all of our episodes:
Photo credit: ©GettyImages/Sasiistock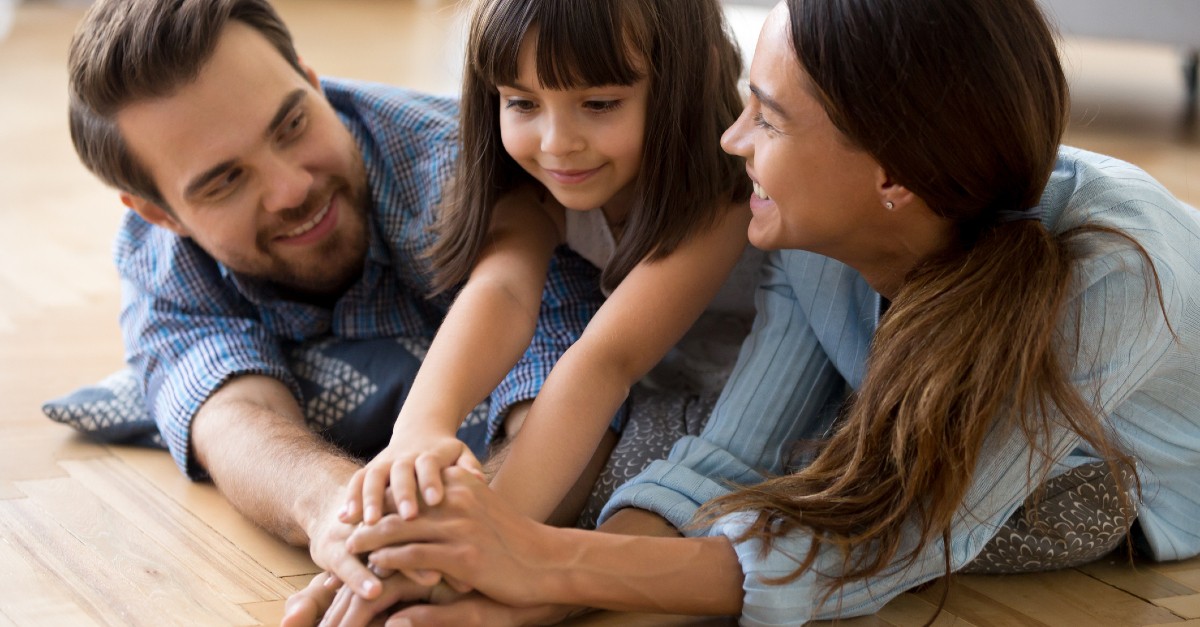 3. Prayer Enhances Their Communication Skills
After talking to their parents and to each other as much as possible throughout the day, our little ones love nothing more than to end their evening with, you guessed it, more talking! Sometimes they talk to God about things before bed that we had no idea were even on their minds. They are constantly developing their communication skills by using new words and phrases. This is especially true as we read their children's Bible before bedtime: they often learn something new in a Bible story, then talk to God or ask Him questions about it afterward. Prayer gives them a never-ending avenue to communicate their wants, needs, hopes, and dreams as God never grows tired of listening to them: just as Jesus says in Matthew 19:14 says: "Let the little children come to me, and do not hinder them..."
May we constantly remind our children that God is listening to them; He sees them, hears them, and loves them. May we constantly remind them that He is in our midst and He is Mighty:
"The Lord your God is in your midst, a mighty one who will save; he will rejoice over you with gladness; he will quiet you by his love; he will exult over you with loud singing." -Zephaniah 3:17
Photo credit: ©GettyImages/fizkes