5 Warnings Signs You're Doing Too Much as a Mom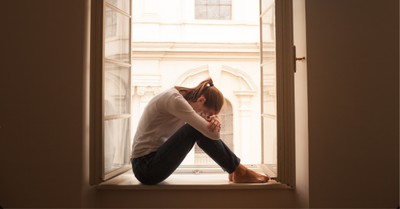 By Lia Martin, Crosswalk.com
Right away, this topic can elicit a sense of guilt...or grace.
Mom-friends of mine often share that not only are they saying 'yes' to too much, or doing too much; they also hurt when others insinuate that they actually are too much. What a double-whammy! It's time to push pause on the race to perfection and take a breather to consider options.
Only you can control your emotions and perceptions. Allowing others to control the very thoughts you choose to think can lay the groundwork for doing too much.
How do you know if the way you're filling your time is too much? Mostly because you sense it. Or you forget things. Or you wake up shaking.
Let's instead try quieting the replay of criticism from those around you (who also may be frazzled by overload), and lovingly self-confront in pursuit of peace and joy.
Here are four signs you're doing too much as a mom, and related suggestions for how to stop:
Sign 1. Self-Care Is Downgraded to Selfish
I'm forever battling my own tendency here…to somehow feel the stress I'm under is deserved punishment. And that taking care of everyone else's needs should always come before my own.
Days go by without a walk, a decent bedtime, or just painting my nails or reading. All those things, when you're 'doing too much' feel selfish.
This is a genuine struggle in the Christian walk. But God isn't anti-self. His word in fact encourages us to put off an old self and put on a new self (Col. 3).
Read through this passage, and notice he's asking you to let go of things like evil and wrath. What he desires for you is to clothe yourself in compassion, kindness, humility, meekness, patience, forgiveness, and love.
I need this reminder, do you? Caring for yourself reveals your meekness…and confesses that you're not the elusive supermom. Even though your vessel may be cracked, God fills your jar of clay with treasure to show that the surpassing power belongs to God and not to us.
Yes, he commands us to love and consider others, but he doesn't leave out considering your own life.
Sign 2. You Keep Doing Things Kids Should Be Doing for Themselves
When you do too much of what your children need to take responsibility for, you prevent them from knowing their own strengths. And yours gets steadily depleted.
Mom, I know…this is difficult. Because we like things done 'our way.' And, we're wired to serve. So, consider equipping them to do what you're doing for them, as a way of serving them well.
Believe me, I know not everyone is a natural-born teacher. Some of us writhe at the thought of teaching. We don't know how, or we're in awe of teachers in general.
Let me encourage you. If you're picking up the Legos, or mowing the lawn, or doing the dishes after cooking dinner, you can teach someone else in the family how.
Sign 3. You're Unable to Listen
Many things nourish our souls, but certainly being heard is near the top. As a mom, God gave you the gift of a child or children, and each one of them is born with a desire to be known and valued.
A sure sign that you're doing too much is when you can't make eye contact when your kids talk to you.
I had to catch myself on this when my kids were little. I was so intent on keeping up with the Joneses that it wasn't until my daughter was literally running around behind me, getting out of breath telling me something, that I stopped in my tracks. My children literally spoke to me on the run.
This moment so convicted my heart that I made a commitment that day. If your children have something to tell you, you're not losing by stopping what you're doing, looking at them, and actively listening. You're gaining. It's an investment in their souls that says, "you matter to me, and I enjoy you."
Sign 4. You Forgo Prayer, Bible Reading, or Communion with God
I come from a long history of women's Bible study where I'd actually break into a sweat as I listened to other moms talk about how they got up at 4 in the morning to have their 'quiet time with God.'
Sometimes it can feel so exasperating to not know the 'right way' to walk your faith. But that, my friend, is the comparison beast on the prowl.
Yet even as while knowing it would be wonderful to make time for God, we can get so overwhelmed by life it starts feeling like an obligation instead of a release. If you're daily to-do list doesn't ever include time alone with God, that's a sure sign you're doing too much for your own good.
How to Stop Doing Too Much
1. Don't slough off your need for self-care. Fight this tendency toward misplaced guilt by asking yourself: does God desire this for me? Am I the sacrificial lamb? Or is there one greater…whose strength is made perfect in my weakness?
Showing everyone a fading, hurting, rundown version of yourself isn't helping anyone. Taking control of the blocks of time God gives you, to determine what self-care you need—and scheduling it in—helps you be strong enough to manage the load.
Even better, it shows those you love, that they're worthy, too. From your example, they won't learn to devalue themselves.
2. Show them how, rather than doing too much for them. Especially as kids grow and get more capable. I'm talking about the things that shouldn't be on your to-do, and are actually responsibilities your kids need to learn to manage.
To start shifting away from doing what your kids should be doing, maybe consider just one task at a time. Don't even call them chores. Call them projects or jobs.
And don't feel you have to turn the whole ship around tonight. Write a list of things you're doing for them that they really need to know how to do to as adults. Then try teaching it to your children one week, or one month, at a time.
With littles, this is challenging. It can be as small as pulling their bedcovers up to make their bed. But as they grow into tweens and teens, it becomes necessary.
To kick this into gear, I've been trying this as a preface: "I would love it if you would…" Try also, "I have a job for you that I think your mature enough to handle, and the family needs you for this. It takes all of us, and you'll need to show someone else how someday." Or simply, "here's something you need to know."
When my daughter was a teenager, I scheduled every Wednesday for her and her boyfriend to cook dinner for the family. The first few were hard, as I took command over the pots and pans and did all the teaching in my clunky habit of doing too much. Major kudos to the moms who get everyone to participate in meal prep and cleanup from day one.
I had some serious backtracking and correction to do—of the damage done by my doing too much.
In time, they came to enjoy making dinner for the family, and were proud of their creations. It was a delight. Now, my daughter (who had waited on the couch for years for me to get dinner on the table), now finds genuine joy in experimenting with healthy meal ideas.
And I now say to my teenage son, when I need the trash to be taken out, "Hey, I'd love it if you'd take this out now." What I prefer to do is just take it out myself. But that's...doing too much. I've even had to say "I'd love it if I didn't come home to dirty dishes and you thought of it ahead of time as something that you can do to help out."
So, whenever possible, choose teaching over doing, if you're doing too much.
3. Put it down, listen up. If you want your kids to have a relationship with you, it's actually your job to listen (without criticizing or judging) as much as you can. No mom will ever do this perfectly, because life is just so full.
But if you commit to putting down the washcloth, spoon, phone, laptop, or whatever is presently more critical than what your child needs to talk with you about…at least once a day…it can help you build that muscle to choose what's most important.
And that empowers you to stop doing 'all the things' in favor of the things God desires for you.
4. Schedule time just for you, alone with God. May I suggest that before you start comparing yourself to how others meet with God, instead consider where you sense him most. Is it actually at 4 in the morning? If so, seek him there and be refilled.
Is it instead when you go for a drive alone? Schedule 20 minutes for that. Is it on your walk? Tell your family how important your time with our Creator is.
My latest prompting is to leave my Bible open on my nightstand. It's a visual reminder of God's heart for me…open, waiting, wondrous. A life of doing too much that puts your time with God last, is slowly emptying you of peace and purpose.
Maybe what lights you up is journaling out your prayers before bed. Or going for a coffee and talking to him out loud. Or closing your closet door and reading the Psalms. If you're doing so much that alone time with God goes missing, you're shutting off an infinite supply of hope.
Please don't stand in your own way. Make time to even just sit…in the presence of the Lord, right in the middle of a mess.
A Prayer to Heal from Doing Too Much
Lord,
I confess that my fear keeps me bound to doing more than you desire for me to manage. The world presses in and taunts with 'must-haves' and 'must-dos' and comparisons.
Please help me to focus, and forgo the things that rob my soul of the peace and trust you want for me. Guide me to calm all my over-functioning and choose to be present for those you've given me, who matter so much to me.
Search me, and show me, what needs to go…so that you are guiding me, not my fears.
I praise you for being my source, my sustenance, and the one who abides in my imperfections. Help me to see my weakness as an open door to your strength, and trust that I can do better…instead of doing too much.
In Jesus' name, amen.
Photo Credit: ©Getty Images/kieferpix
---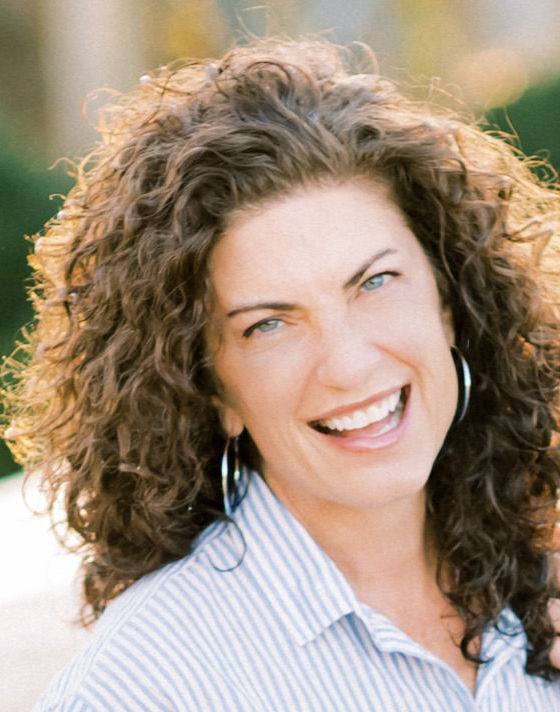 Lia Martin loves to inspire others to lean into the Lord daily. She's a writer, editor, marketer, former Crosswalk.com Faith Editor, and author of Wisdom at Wit's End: Abandoning Supermom Myths in Search of Supernatural Peace. When she's not cultivating words, she loves walking in nature, reading, exploring the latest health trends, and laughing with her two wonderful kids. She blogs at liamartinwriting.com.