4 Ways That Children Are a Gift from God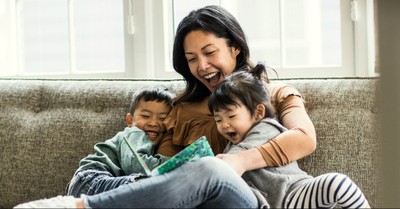 By Amanda Idleman, Crosswalk.com
Psalm 127:3 tells us, "Children are a gift from the Lord; they are a reward from him." Sometimes, in the hustle of taking care of these kids that are supposed to be a gift to us, they can feel more like a heavy burden.
Caring for kids can feel like draining work. If we don't find a proper balance between caretaking of our family and investing in our own self-care it can be easy to miss out on the daily joys of a childhood unfolding before your eyes, family-life, and the legacy that you have the honor of passing to your children.
Thankfully, God's word is a place we can keep going back to when our lives need regrounding in truth. God's word reminds us of what in our lives matters most. It points us to the good and beautiful all around us and our children are one of the most beautiful gifts we have in this life.
Recently, I realized in my own parenting that the magic of my own kids childhoods was no longer evident to me. I went through the day busily completing one task only to then quickly jump into another.
I was not able to find joy in mothering because my mind was continuously occupied by responsibilities, to-do lists, and worry. God has begun to ground me again in the life-giving truth that this time I have with my kids is a gift.
Their silly laughter should be contagious! I can be productive but also I need to pause along the way to be present. I have found that when I flip my perspective as a Mom to one filled with gratitude rather than frustration then I am able to live my days more joyfully.
Psalm 127 is just one of many reminders from the Bible of how precious children are in the sight of the Lord!
Photo Credit: ©Getty/MoMo-Productions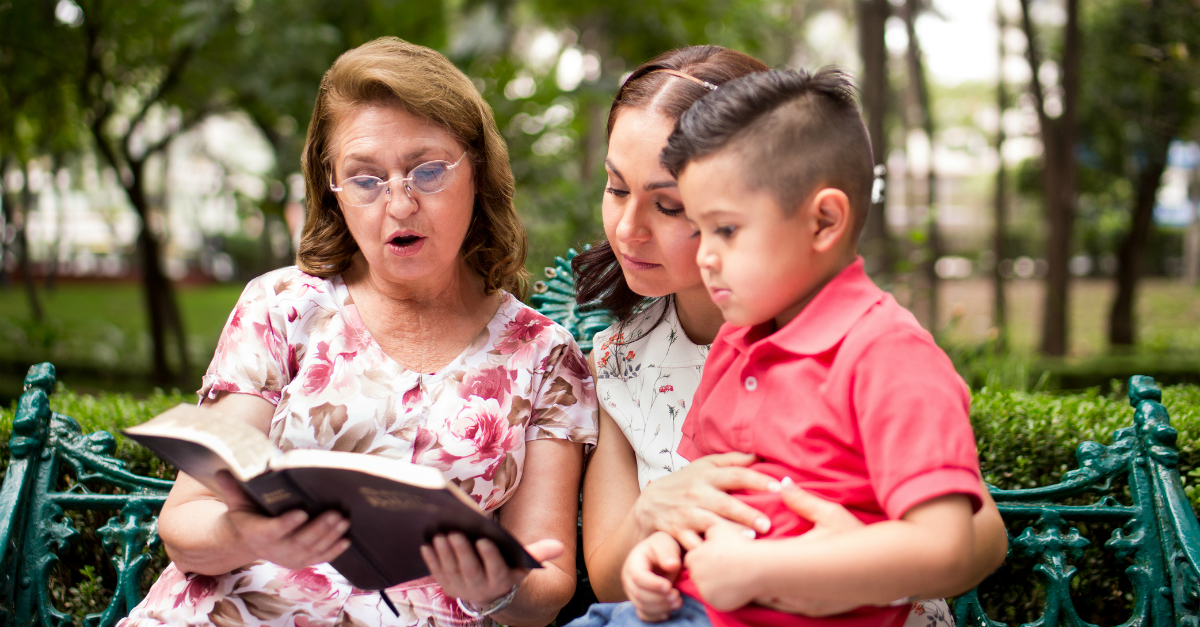 The Context and Meaning of Psalm 127:3
Psalm 127 is what is called a "Psalm of Ascent" which was a collection of songs sung by Jewish pilgrims as they made the journey to Jerusalem for the feast of the Lord. We can only imagine how beautifully these pilgrims' voices would sound as they joined together and sang out praises on their way to these festivals.
They sang these songs as beautiful reminders of who God is, what He has done for them, and as a way to lift up praises to God!
This Psalm is thought to be written by David and was dedicated to Solomon who was David's son. David pens these words as life-giving advice for his beloved son. He urges Solomon to look to God and depend on his providence.
There is a practical tone to this Psalm, noting what it takes to live a life well-lived.
When we sing this psalm we must have our focus on God for success in all our undertakings and we must acknowledge the blessings God gives us. The Psalm begins by noting our need for God and then the second part of the psalm declares that children are gifts of the Lord.
The Psalmist even says they like arrows in the hand of a warrior and happy is the man who has His quiver full of them. The Psalmist recognized that children are a miracle created by God and we have a responsibility to parent them in a way that honors the Lord.
Let's explore and be reminded together the ways that our children are gifts to us!
Photo Credit: ©GettyImages/Aldo Murillo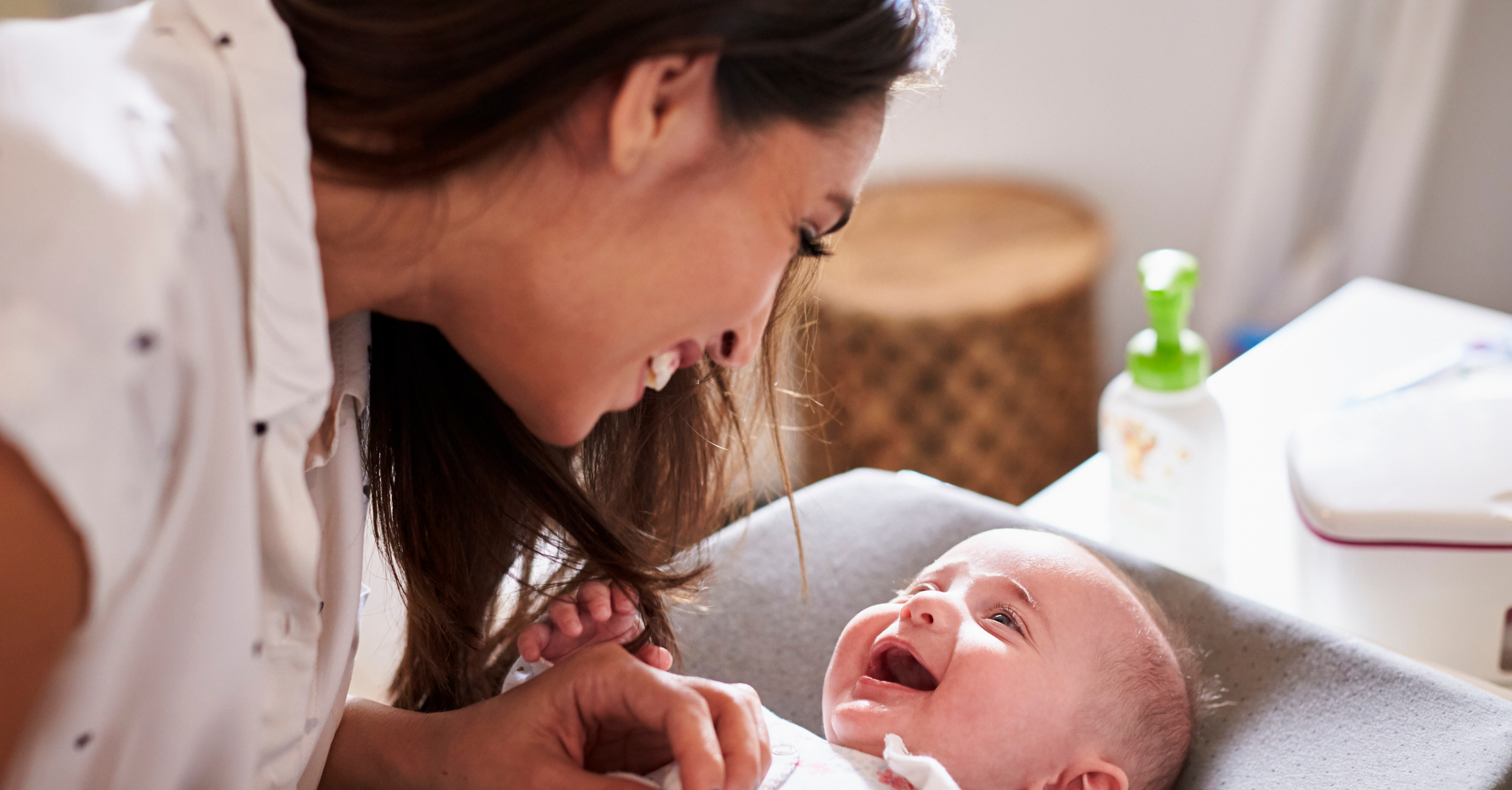 1. Children Are Worth More Than Any Material Possession
Joseph Caryl elaborates on the meaning of Psalm 127:3 pointing out that the Psalmist was reminding the reader that having a home filled with children had more value that a home filled with wealth.
We all seek after and know the value of lifeless treasures but how can we quantify the value of a living treasure? All children come as a blessing but children are especially a blessing to the children of God.
As believers, we know that the things we accumulate in this life have less value than the people around us in this world. Children are precious because we have the knowledge that they are fearfully and wonderfully made in the image of God (Psalm 139:14).
H.T Armfield explains that Children are a heritage of the LORD. Furthermore, the Hebrew words used in this text imply that children are a heritage belonging to the Lord, and not a heritage given by the Lord.
As parents, we see that God is the true Father of our kids. Parents are stewards of God's children, taking part in the raising of them, but knowing that they truly belong to the Lord.
Children as true possessions of the Lord have such incredible value. We cannot take our calling to be shepherds of their hearts lightly. Even more than our own parental desire for our kids to achieve their potential and maintain their well-being is God's desire that his created creatures would experience his goodness in the land of the living (Psalm 27:13).
Photo Credit: ©GettyImages/monkeybusinessimages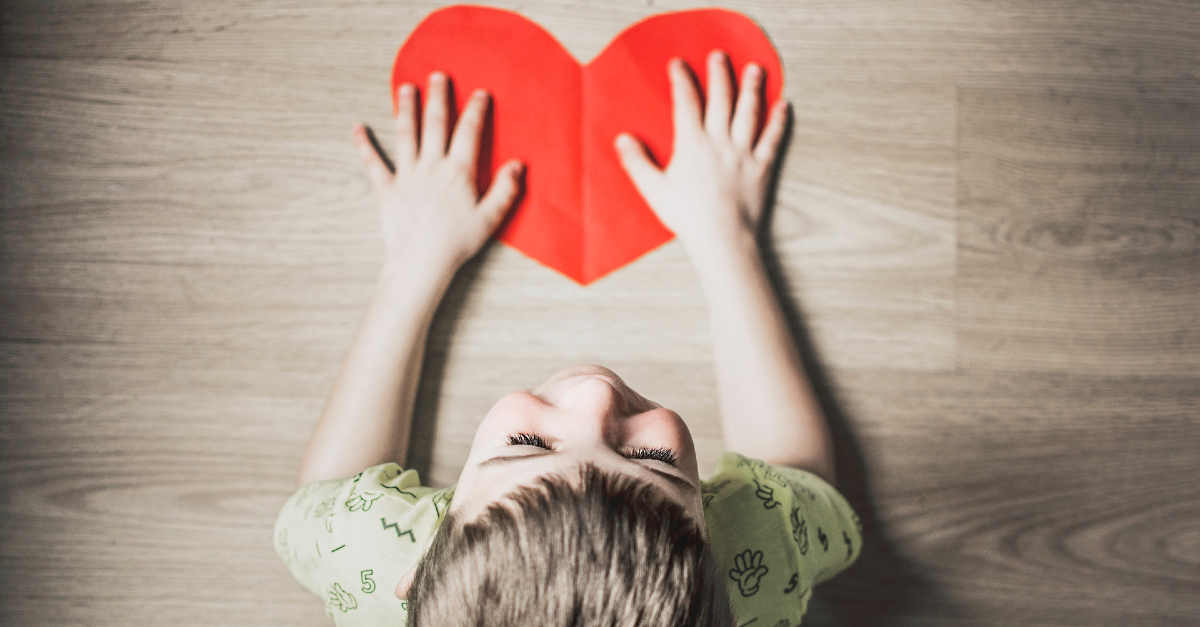 2. Children Are "Fearfully and Wonderfully Made" in the Image of God
We learn at the very beginning of the Bible that humanity is unique among all of God's creation. Genesis 1:27 says, "So God created mankind in his own image, in the image of God he created them; male and female he created them."
God made people in his own image because he desired to have a relationship with us!
Science continues to reveal new layers of the mystery of the human soul and unfathomable complexity of the human body. It is self-evident that people operate in a level of consciousness that is unique in the known world.
Our thinking, feeling, and inquisitive minds push us to ask questions that lead us to our creator God.
Matthew 5:13-16 says, "You are the salt of the earth; but if the salt has become tasteless, how can it be made salty again? It is no longer good for anything, except to be thrown out and trampled underfoot by men.
"You are the light of the world. A city set on a hill cannot be hidden; nor does anyone light a lamp and put it under a basket, but on the lampstand, and it gives light to all who are in the house."
Jesus is telling us that we are given the opportunity to be his salt and light in this world. Your children have the potential to have the light of Jesus shine bright through them. God has a plan and purpose for their lives that has great value to Him and his Kingdom.
Photo Credit: ©Unsplash/Anna Kolosyuk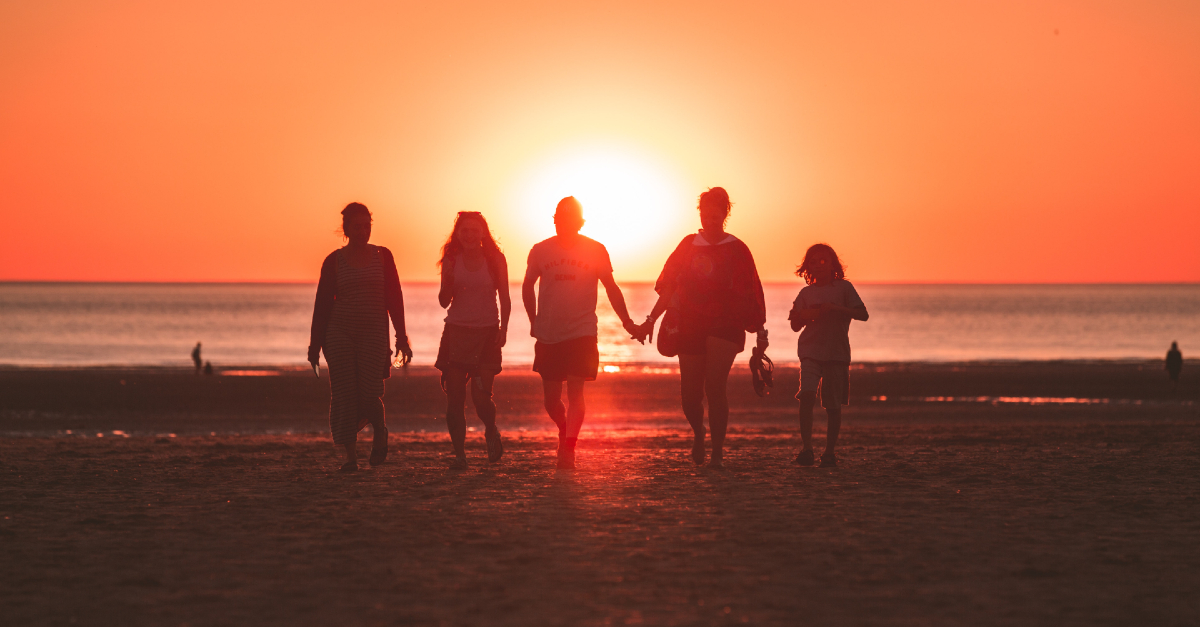 3. We Pass on a Heritage of Faith through Our Children
Isaiah 38:19 says "It is the living who give thanks to You, as I do today; A father tells his sons about Your faithfulness." It is through our children that our faith lives on!
Psalm 78:4 says, "We will not hide them from their children, but tell to the coming generation the glorious deeds of the Lord, and his might, and the wonders that he has done."
Parents are charged with the task of freely sharing what God has done for them with the next generation.
When we really consider our lives, what of our many investments do we expect to outlive us? Which of these pursuits hold true value? Passing on a heritage that included the hope of Heaven, faith in a God that cares for us, and the love of Jesus matters so much more than almost anything else we place our time and efforts into.
It is a gift to be able to pass on God's love to the next generation.
Our parenting will never be perfect as we know that none of us have the power to live perfect lives but when we invite God into our parenting journey He is able to step in and redeem our less-than-perfect moments. 1 Peter 4:8 reminds us that love covers a multitude of sins. When God's love is central to our parenting then our many failures are covered by his grace.
In the end, we get the joy of writing a beautiful story with our lives that includes getting the chance to pour the love of God into the next generation.
Parenting is Holy work that we need daily doses of God's grace to do well!
Photo Credit: ©Unsplash/Kevin Delvecchio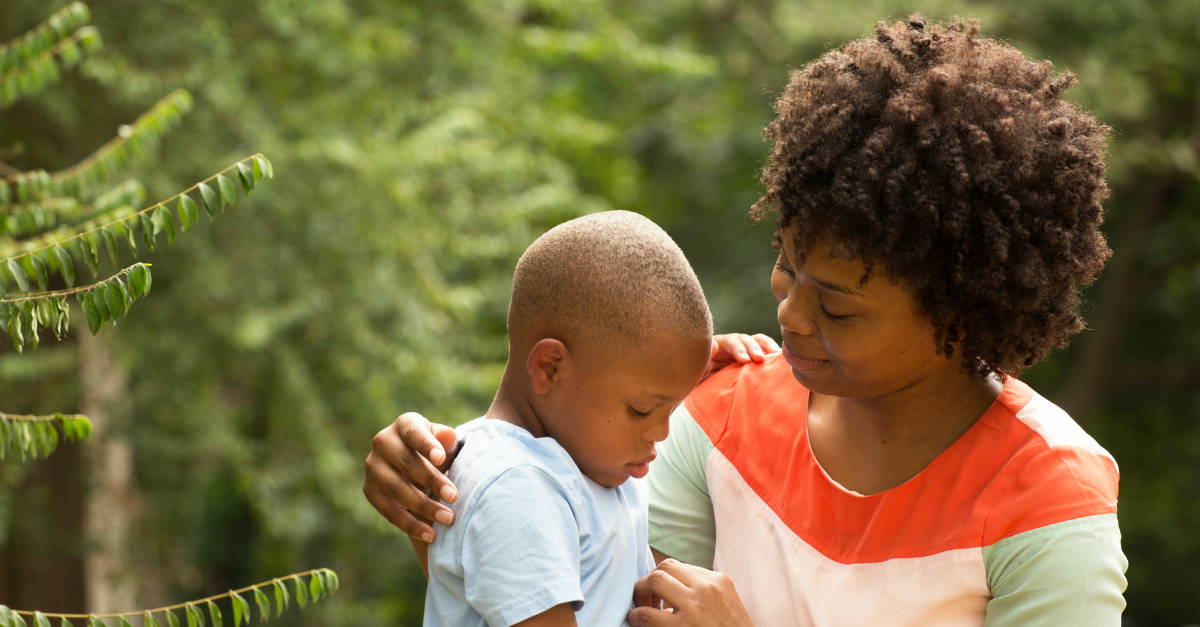 4. Your Child Has a God-Given Purpose for You to Help Them in Discovering
Jeremiah 29:11 says, "For I know the plans I have for you," declares the Lord, "plans to prosper you and not to harm you, plans to give you hope and a future." God has plans for the life of your children! Each generation is special in his sight. God desires our children to prosper just as we do too!
Parents are given the joy of helping them discover who it is that God has called them to be. In a world that is shouting confusion when it comes to our identities we can lead our kids to their sure and true identity as a son or daughter of the Lord.
The security in knowing you are loved by God called and created to be a part of his family is powerful!
Ephesians 2:10 says, "For we are his workmanship, created in Christ Jesus for good works, which God prepared beforehand, that we should walk in them." Each quirk, talent, and silly part of your kids personality was created by God for good works.
That strong mind that at age three gives you a run for your money is what God hopes to use when your child grows into a strong leader in the future. Sometimes in the day-to-day routine of family life we can lose the perspective that we are parenting people that have purpose, future, and callings that we are here to help guide and cultivate.
It is a sacred gift to be able to guide our children as they grow into the men and women God has purposed them to be.
Photo Credit: ©GettyImages/digitalskillet