Lost Your Christmas Spirit? 10 Easy Ways to Get it Back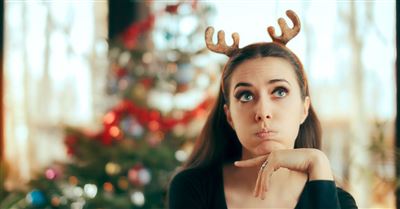 By Meg Bucher, Crosswalk.com
"Thanks be to God for his indescribable gift!" 2 Corinthians 9:15
It's not hard to lose our zeal for Christ and Christmas alongside the commercialism that capitalizes off the holiday season. In the busyness of the season, it's possible for the Creator of Time to stretch our minutes to spend a moment with Him. Often, we run through life, especially around the holidays, convinced we don't have time to sit in silence with Him. Our neglect to carve space to be with Him frays our minutes.
Do we trust Christ with our lives? This Christmas, we can strengthen our relationship with Jesus to reveal things we didn't know or perhaps forgot. Jesus has the power to soften our hearts to the point that just a glance at a manger scene brings a tear of love for our Savior at Christmas time.
Photo Credit: Thinkstock/nicoletaionescu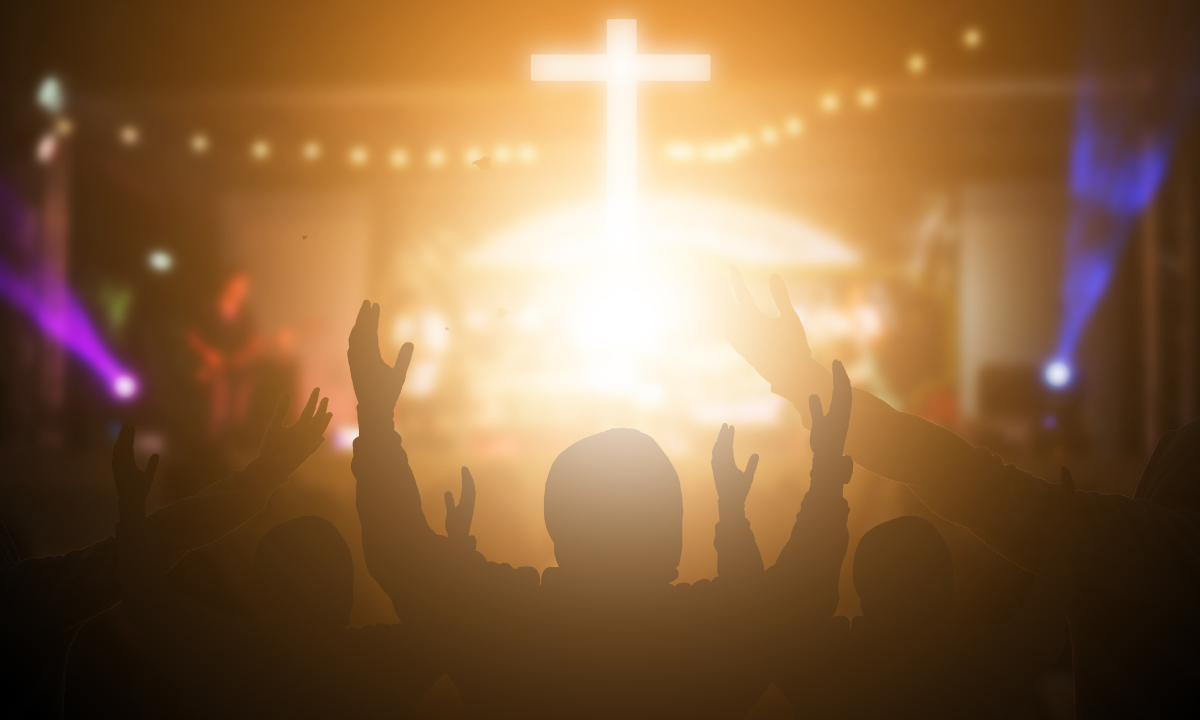 1. Create space for Christ.
"Keep your lives free from the love of money and be content with what you have, because God has said, "Never will I leave you; never will I forsake you." Hebrews 13:5
We lose our zeal for the Lord when we neglect to create space for Him in our lives. The above verse tells us to put down the things of this world and cease our constant striving to attain them. In order to maintain the character that this verse speaks of, we have to abide with our Creator. Jesus will never leave us. A piece of Him resides in us through God's Holy Spirit.
When we truly get quiet and start talking to God, seeking His counsel in the living and active Word that we are so privileged to have access to, we begin to see and live through the eyes of faith. This is why He came to earth on Christmas. To grant us the opportunity to peak into the fresh perspective of the Father. To live to the fullest capacity that He planned for us.
Photo Credit: ©GettyImages/arkira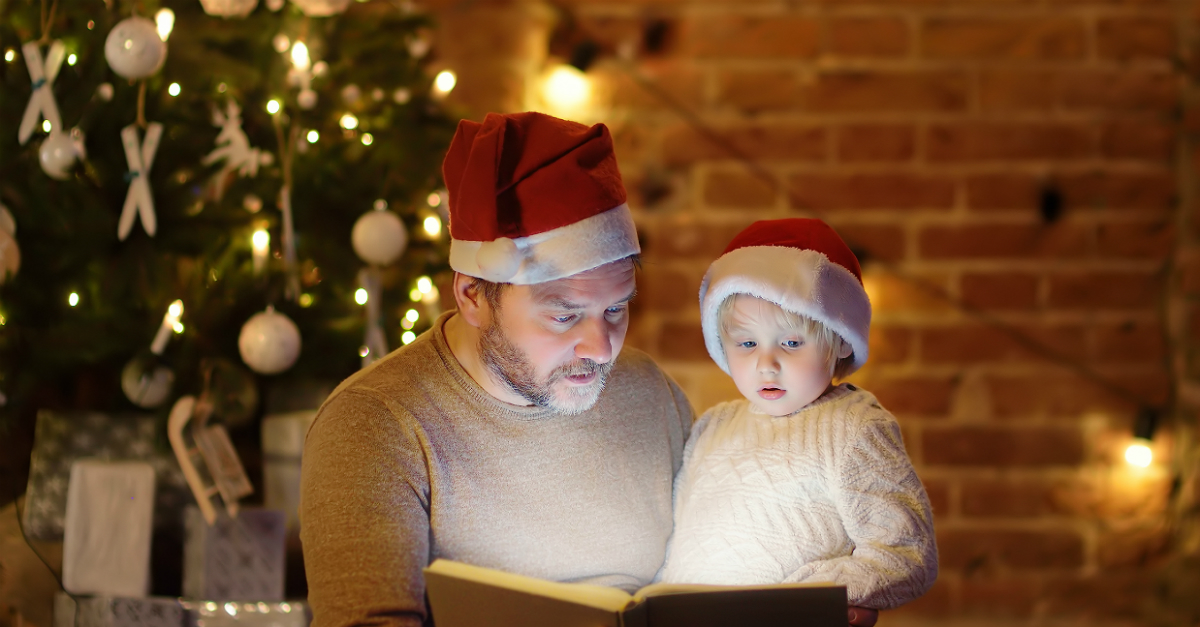 2. Read about Christ's promised birth.
"For God so loved the world that he gave his one and only Son, that whoever believes in him shall not perish but have eternal life." John 3:16
We were created to crave a relationship with our Heavenly Father, and Scripture is the cement of our relationship with Him. We can take all matters of questions and concerns to the living pages of His Word. The answers may not always look like we want them to. The lessons we're convicted to learn won't always be easy. But the path to living fully within the love of Christ resides in the most popular book of all time – the Holy Bible.
During the Christmas season, start with the different Gospel accounts of Christ's birth. Pick up a study Bible, trace the prophesies back the Old Testament, and revel in their fulfillment. There are many Christmas and Advent themed devotionals and books. Pick up a different one each year and pray to see Christmas (and Christ) in a fresh new way.
Photo Credit: ©GettyImages/SbytovaMN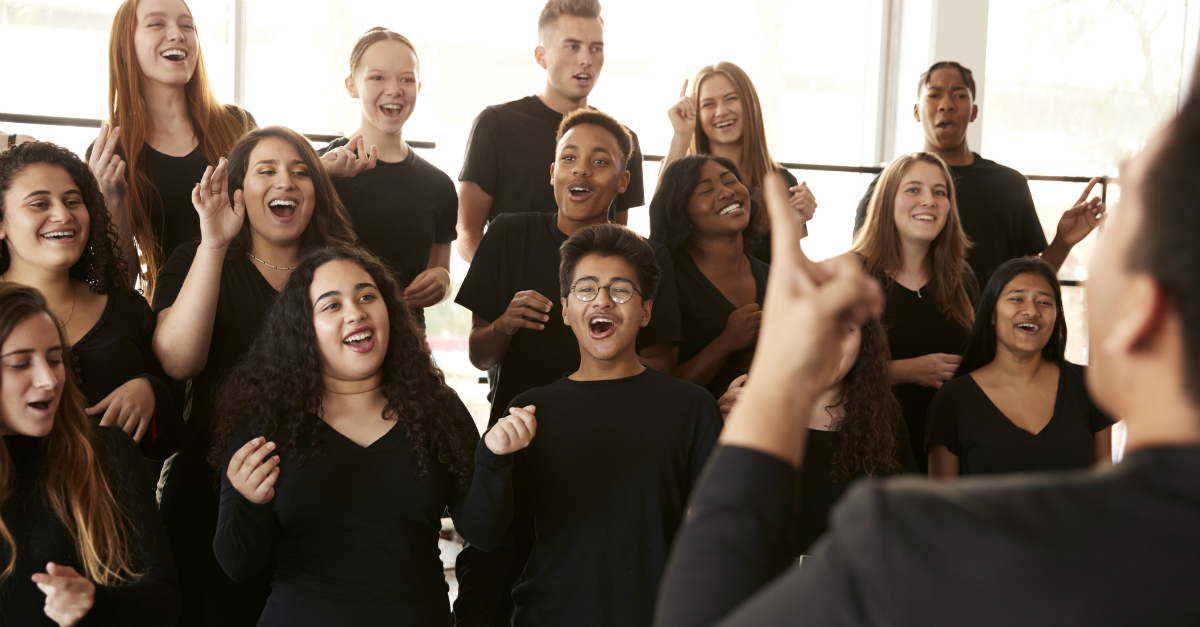 3. Sing it out.
"And Mary said: "My soul glorifies the Lord 47 and my spirit rejoices in God my Savior, 48 for he has been mindful of the humble state of his servant. From now on all generations will call me blessed, 49 for the Mighty One has done great things for me— holy is his name.'" Luke 1:46-49
Start singing some Christmas carols! Mary sang praise to God for seeing her and blessing her. Something magical happens when we release our praise to God for remembering us.
Look back and remember a time that seemed impossibly long and incredibly hard and trace the tracks of His love walking you through it. Hard seasons have the potential to lead us to bury the good that God has done in our lives, but we can thwart our forgetfulness by singing out our praise!
Christmas is important to remember, sing praise for, and hold close to our hearts. Christ sacrificed His life to end the suffering for all of humanity. Because Christ was born on Christmas, our difficulties on earth are temporary. One day, there will be no more darkness – only light!
Photo Credit: ©GettyImages/monkeybusinessimages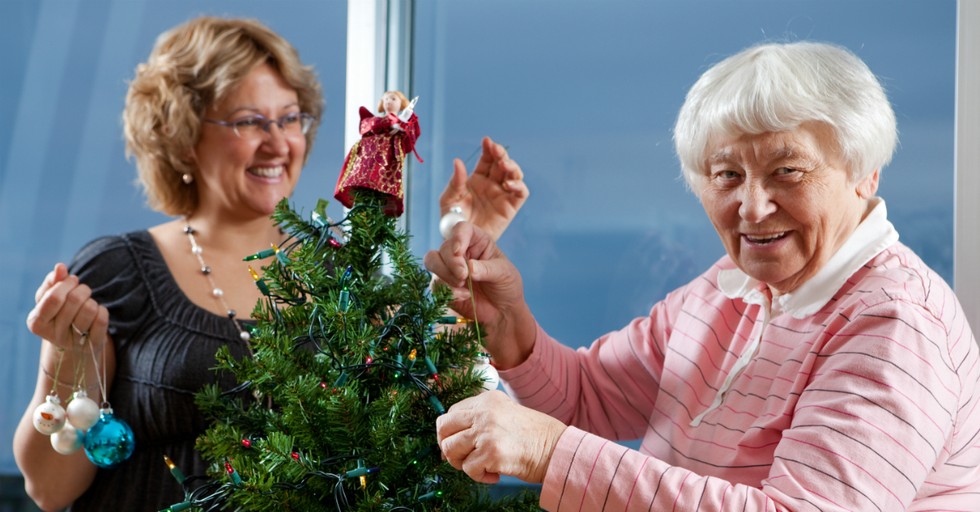 4. Go help someone else.
"Comfort, comfort my people, says your God." Isaiah 40:1-11
The quickest way to cure an ungrateful heart is by helping someone else. We all have neighbors who need to hear, "I love you," and people in our cities and towns who are struggling, lonely, and sick. God is Love, and He created us in His image. We are created to love those He purposely places around and among us.
Christ is the greatest gift the world will ever receive. We give because He gave. The church is active when we embrace our communities and the world with the loving arms of Christ. It doesn't have to be complicated, just look around and start small. Smiling at people helps people!
Photo Credit: ©GettyImages/ImageegamI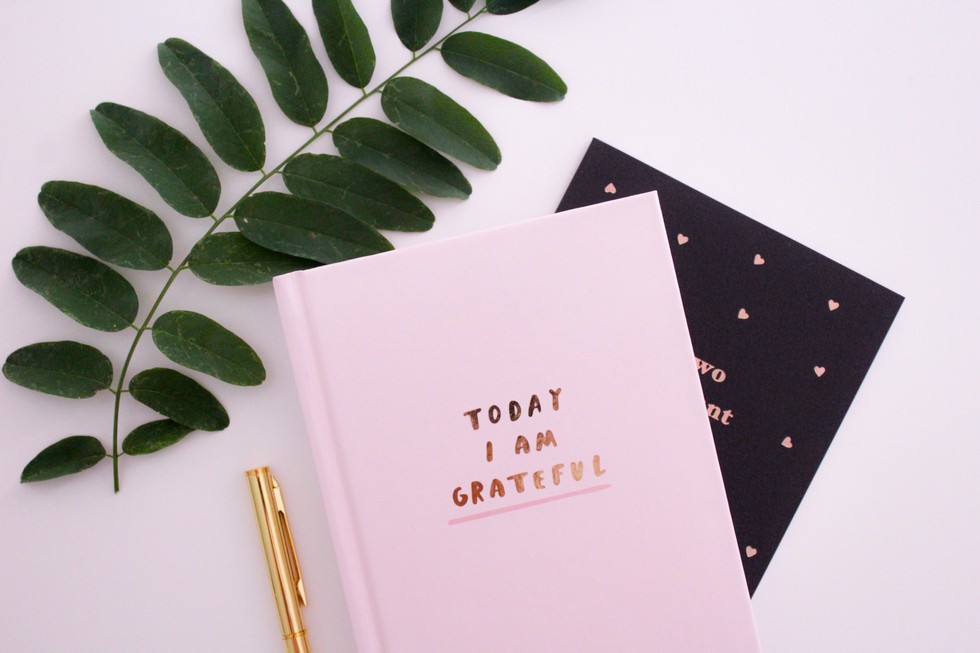 5. Make a gratitude list.
"Thanks be to God for his indescribable gift!" 2 Corinthians 9:15
To recapture the zeal that our hearts yearn for at Christmastime, make a list of gratitude – with a holiday themed spin on it! List all the elements of the Christmas story as we know it today. Don't leave out any of the details. Search Scripture for the nativity scene, including the wise men, the shepherds, the angels, Mary, Joseph, and entire cast of the Messiah's birth. In a prayer of thanks to God, include the dire straits as well: the mandatory census that had Mary riding on a donkey near the end of her pregnancy and the full inns and the stable she was forced to give birth in.
The Christmas story teaches us to be grateful for every detail, good and bad, convenient and not, probable and miraculous. All of the details came together just as God said they would for hundreds of years. The same is true of our lives. He knows every day, and through the good and the bad has good plans for us.
Photo Credit: ©Unsplah/FreshhConnection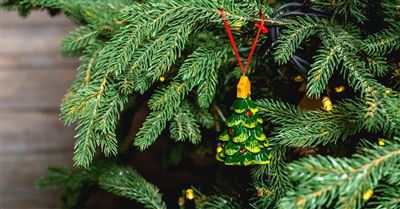 6. Take notice while decoroating the tree.
"A shoot will come up from the stump of Jesse; from his roots a Branch will bear fruit." Isaiah 11:1
When decorating the Christmas tree this year, note the very nature of the evergreen. It's green all year round. The rich and storied Christian-based tradition of the Christmas tree reminds us of the light of the world (strings of Christmas lights) coming to make a way for us in a dark world destined for disaster. The angels and stars we top our trees with bring us back the action in the sky that first Christmas night. The star that led the kings from afar and the angels that sang to the shepherds of Jesus' birth. With each ornament we place on the tree, the fruit of our lives is evident. This is what Christ does for our lives. This is what Christmas is all about. He is our evergreen, lighting our lives and filling them with blessings and hope.
Photo Credit: Unsplash/Eugenivyreserve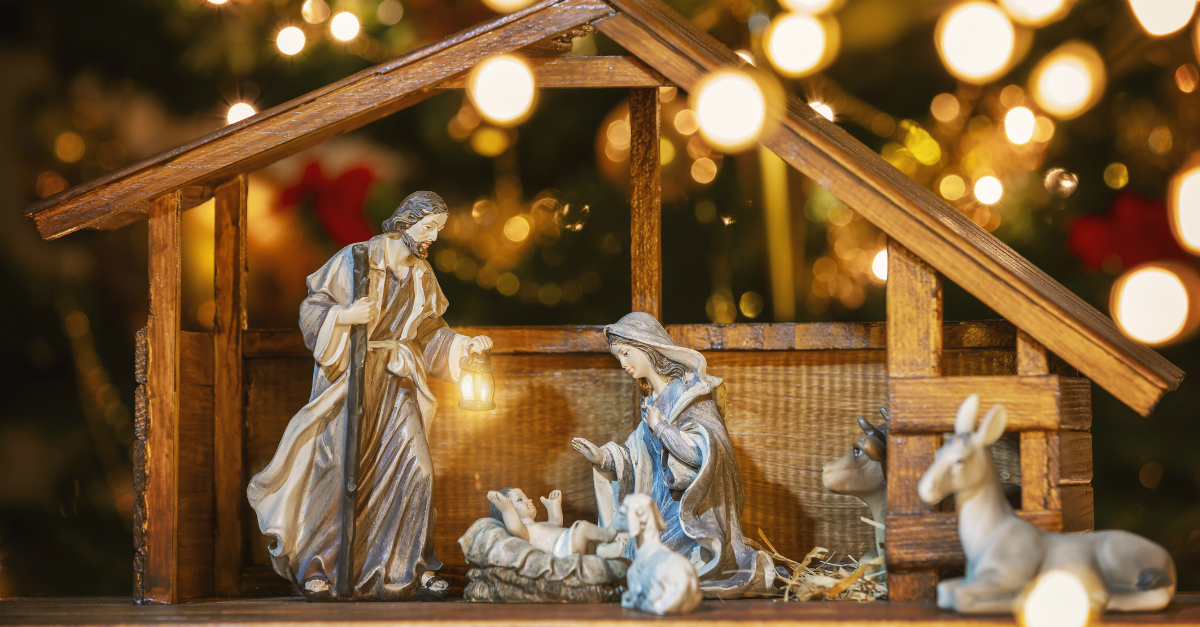 7. Put the Nativity Scene on display.
"Today in the town of David a Savior has been born to you; he is the Messiah, the Lord." Luke 2:11
Placing the figures in the Nativity Scene is longstanding tradition of the Christian celebration of the Christmas season. When I was a kid, we waited until Christmas morning to put baby Jesus in the crib. There's a heartwarming tradition circulating social media (and pre-school classes) everywhere: the notion of placing one piece of straw in baby Jesus' crib every day until Christmas. What a great way for all of us to remember the anticipation of the Messiah's birth.
Photo Credit: ©GettyImages/manaemedia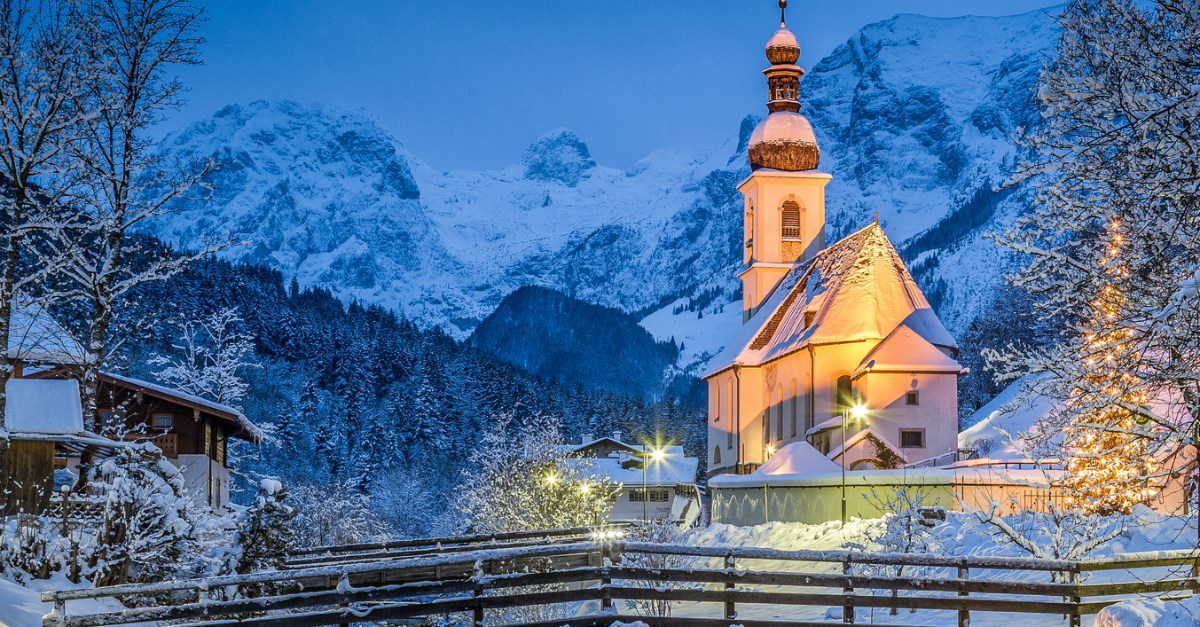 8. Go to church.
"For where two or three gather in my name, there am I with them." Matthew 18:20
Christmas is good time to go to church and share fellowship with those in our communities, especially for those who haven't walked through the church doors in a while. For whatever reason or circumstance life has thrown their way, Christmas is a time to remember that we are all welcome. Weekly attendance is not as important to God as the state of our hearts. Look for new faces at Christmas services, and welcome them wholeheartedly. We need each other.
Photo Credit: ©GettyImages/Bluejayphoto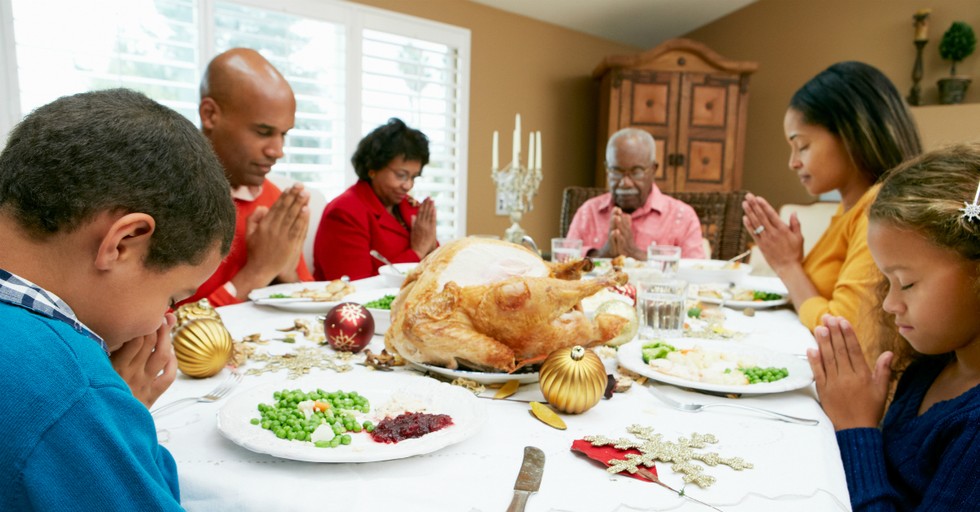 9. Gather with friends and family.
"If either of them falls down, one can help the other up. But pity anyone who falls and has no one to help them up." Ecclesiastes 4:10
The holidays are awfully similar to pre-teen sleepovers. Everyone is excited when they get there, but someone always leaves in tears! It's hard to embrace the prickly people in our lives, and important to have healthy boundaries. But on the flip side of every drama is the love we all crave and need from the people in our lives.
Not every friend is active in every season of life, and not all paths of forgiveness lead to reconciliation. But it's important to keep our hearts open to the new and familiar people that walk into our lives and rally around us. It's important to share laughs and eat too many Christmas cookies. Be with the people you love.
Photo Credit: ©GettyImages/monkeybusinessimages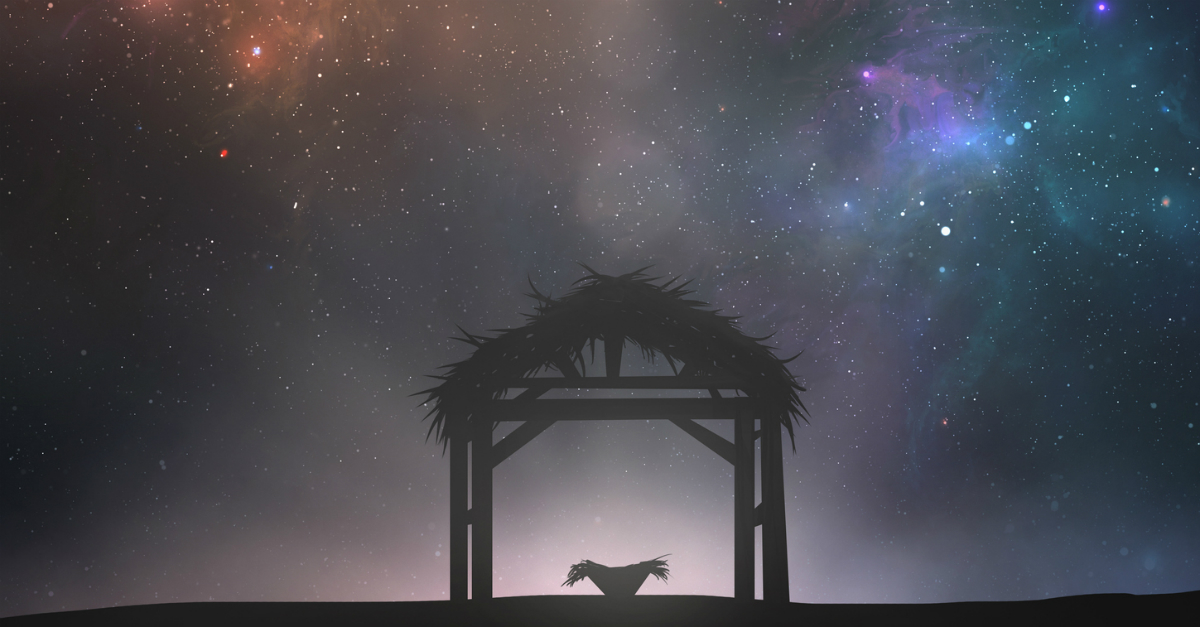 10. Seek Him, and you will find Him.
"Here is a trustworthy saying that deserves full acceptance: Christ Jesus came into the world to save sinners- of whom I am the worst. But for that very reason I was shown mercy so that in me, the worst of sinners, Christ Jesus might display his immense patience as an example for those who would believe in him and receive eternal life. Now to the King eternal, immortal, invisible, the only God, be honor and glory for ever and ever. Amen." 1 Timothy 1:15-17
Keep seeking Christ. Christmas symbolizes the second chance we've all been given to accept Christ and live in communion with the Father in eternity. We can embrace a Savior who stands by our side through all the tribulation this world has to offer. Jesus will celebrate the joyful moments with us and sustain our joy when our hearts are breaking. The baby boy born in a manger on Christmas changed the world, forever. It's the greatest love story of all time.
Let's not forget the reason for the season this year. The more we aim our gaze at Him, the better we'll be able to see Him in our Christmas season and our everyday lives. He is always with us, waiting for us to stop striving and let Him lead us. We crave the living Word of God because it fuels our souls. God created us to live in communion with Him. Take back the zeal of Christmas – the zeal of Christ – this year.
Meg writes about everyday life within the love of Christ on her blog, https://sunnyand80.org. She is a stay-at-home mom, freelance writer, blogger, and author of "Friends with Everyone …Friendship Within the Love of Christ." She resides in Northern Ohio with her husband of eleven years, two daughters, and their Golden-doodle.
Photo Credit: ©GettyImages/kevron200