6 Supportive Prayers for This Very Strange School Year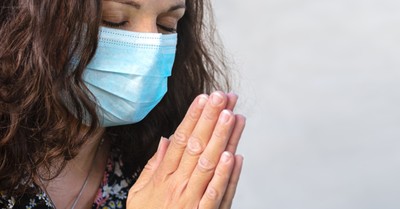 By Amanda Idleman, Crosswalk.com
As we face a global pandemic together, amid many other struggles, this year has become synonymous with chaos and unpredictability—and has required a large amount of improvisation from the entire world. No one could have predicted that the upcoming school year would be completely turned upside down! Most of us feel we're living in some sort of parallel universe and are holding our breath until this strange season passes.
Parents and guardians have felt one of the largest blows this year as they have had to balance finding ways to protect the health of their home, keep their jobs intact, and oversee or assist with an extremely unconventional school year. No matter what your circumstances are, flexibility and being willing to learn in new ways has been necessary this year. While we all aspire to be flexible…the truth is, flexibility doesn't always come easily.
With this strange school year underway, it's more important than ever to cover parents, teachers, students, and guardians in prayer.
The stressors and responsibility of teaching and raising the next generation are heavy. Having our "normal" so dramatically transformed can leave us feeling overwhelmed by the many new routines and extra precautions we're all having to establish to keep our homes and communities safe.
Jesus invites those of us who are weary and burdened to draw closer to him (Matthew 11:28-30). As we are feeling the pressures of a confusing school year, be reminded that God is with you in this crazy season. He has not abandoned us and invites us to lean more heavily on him as we walk through this potentially more difficult school year.
Here are some verses and prayers we can use to jump-start our prayer life as we seek God's presence through this COVID-19 season together.
Photo Credit: ©Getty Images/Simon Lehmann
1. A Prayer for Teachers and Staff
Joshua 1:9 says, "Have I not commanded you? Be strong and courageous. Do not be afraid; do not be discouraged, for the Lord your God will be with you wherever you go."
God, give educators the strength and courage to bear the extra burden of teaching and caring for students in this season of COVID-19. May you inspire them with creativity as they navigate being thrust into needing to teach in new ways, with new schedules, and with new parameters around how they can reach their students. Fill them with peace as they find ways to deal with the many new concerns they have to address to do their jobs this school year.
Matthew 11:29 says, "Take my yoke upon you and learn from me, for I am gentle and humble in heart, and you will find rest for your souls."
Lord, would you grant teachers rest even in the midst of what may feel like chaos. May they take your easy yoke and lay down the things that may feel like heavy burdens. God, please use teachers to speak life, hope, peace, knowledge, and wisdom into the lives of their students.
Father, allow your presence to be evident to teachers as they do the amazing and meaningful work of pouring knowledge and love into the next generation. Give them the strength they need to do their job with joy and excellence. May your grace be available to them when the days feel long and hard. Amen.
Photo Credit: ©GettyImages/fizkes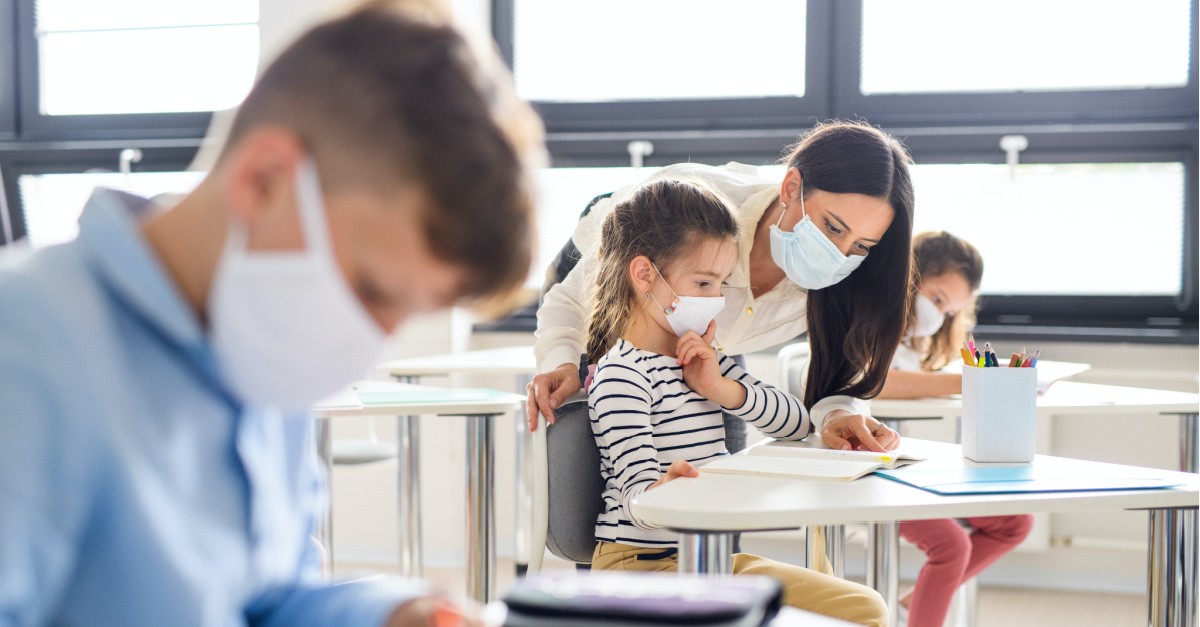 2. A Prayer for K-12 Students
Psalm 28:7 says, "The Lord is my strength and my shield; in him my heart trusts, and I am helped; my heart exults, and with my song I give thanks to him."
God, be the strength and shield for students in grades K-12 this year. Strengthen them as they navigate unfamiliar routines, new ways of learning, and give special strength as some students are at home doing virtual learning for the first time while others are back in their school buildings but having to be more careful in the ways they interact with their peers. Protect them from illness, lost academic progress, depression, isolation, loneliness, anxiety, fear, and more.
Give them the ability to trust in you as they grieve the loss of things that they may have normally looked forward to doing but are unable to do this year. Give them hearts that are able to give thanks and find ways to remain joy-filled even through this strange school year. Equip them with the resources they need to continue to learn all that they can during COVID-19.
Protect students; especially those who are most vulnerable. Give teachers the wisdom to know when a student is unsafe or in need. Help them to find the love, support, provision, and safety that may be lacking in this season.
Lord, may your love be evident to the students in this nation. May they come to know you and by your grace would you raise up a generation of students that are filled with faith even in the midst of this challenging season. May your grace be sufficient to meet each student's needs (2 Corinthians 12:9). Amen.
Photo Credit: ©Getty Images/Halfpoint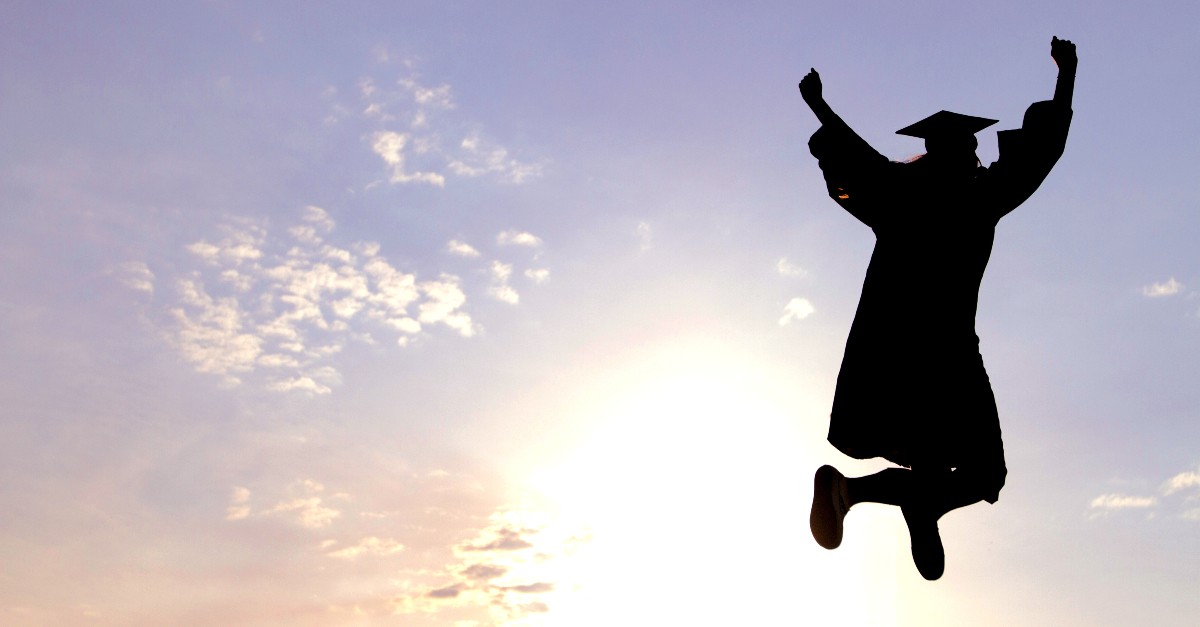 3. A Prayer for 2021 Graduates
Jeremiah 29:11 says, "For I know the plans I have for you," declares the LORD, "plans to prosper you and not to harm you, plans to give you hope and a future."
God, may you write the words on the hearts of this year's graduates! May they have hope in the fact that you alone are the one in charge of their future. Even as the world can seem unstable and scary, they can walk with confidence knowing you desire to give them hope and a bright future!
Give your graduates wisdom on how to launch into the next phase of their lives well especially when the path to getting where they want to go may feel especially uncertain. May you protect these students from feelings of helplessness, despair, loneliness, grief, anxiety, or depression as they may feel more isolated from the world around them in this unusual season. Equip them with your fruits of the spirit that include love, joy, peace, patience, kindness, goodness, and self-control.
Inspire them with ideas that will bring light into this dark world as they interact with their fellow teachers, peers, friends, and communities. May you keep them in your perfect peace (Isaiah 26:3) especially during this time where the world can feel especially scary. As they step out into this world, help them to walk by faith and trust in you to direct their steps. Amen.
Photo Credit: ©SparrowStock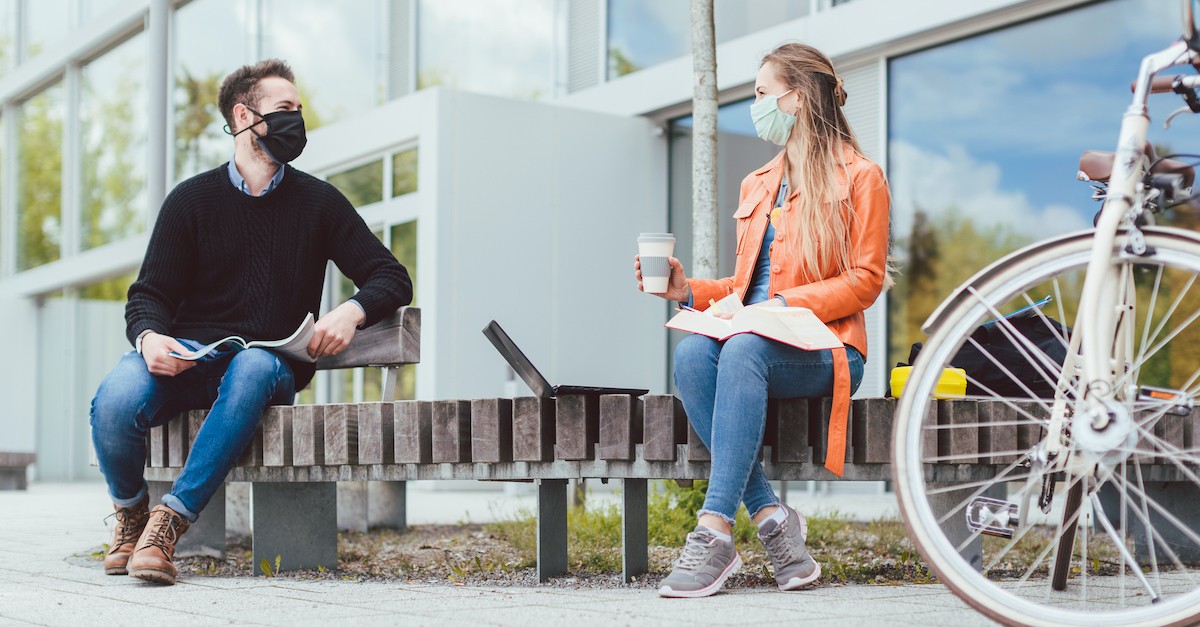 4. A Prayer for College Students
James 1:5 says, "If any of you lacks wisdom, let him ask God, who gives generously to all without reproach, and it will be given him."
Jesus, would you give wisdom to those in college during this school year. May they seek you first when deciding how to navigate decisions about classes, what to study, how to interact with others, and what information to accept as guidance for their lives and worldview. We thank you that you generously give out wisdom to those who seek it out.
Proverbs 1:7 reminds us, "The fear of the Lord is the beginning of knowledge; fools despise wisdom and instruction."
Lord, would you place a desire, respect, and awe for you in the hearts of the young college-aged adults in our country. While they pursue the study and mastery of all sorts of information would you also give them a hunger in their hearts to pursue you, too! Let them be reminded that everything in this world points back to you as the creator God. Protect them from sickness, isolation, or hopelessness. Please graciously inspire them with creativity and provide them with community. Amen.
Photo Credit: ©GettyImages/Kzenon
5. A Prayer for Parent and Guardians
2 Timothy 1:7 encourages us, "For God has not given us a spirit of fear and timidity, but of power, love, and self-discipline."
As parents make decisions about how to best educate and care for their children in this season, we ask, God, that you would fill them with your spirit that is bold, powerful, love-filled, and gives us the ability to have self-control. Give each parent wisdom on how to best provide an education for their children. Help them to rely on you when the unpredictability and new routines this year begin to feel like more than they can bear on their own.
Psalm 34:8 says, "Oh, taste and see that the Lord is good! Blessed is the man who takes refuge in him!"
Father, would you remind parents that you are good. Help parents to remember that even though this is a hard, strange, and difficult year, God's goodness is still something we can all rely on. We ask that parents would find a special place of refuge in you and that you would give them the peace they need to weather this uncertain season. Amen.
6. A Prayer for Siblings and Friends
John 13:34 says, "A new commandment I give to you, that you love one another: just as I have loved you, you also are to love one another."
God, help us to show one another your love. Let your grace rest in families' homes that enables siblings to learn to love each other well as many of them are spending more time together than ever before. Help them to be each other's support and friend during the times when being with other parts of their community is not possible.
God, give us the ability to extend our friends special grace and understanding in this year for all the extra stresses and fears that have come along with it. Help us to be slow to speak and quick to listen (James 1:19) so we can be those who are able to help bear the burdens of our friends and neighbors. Help those who know you to be your arms and feet to those who are feeling more anxious and overwhelmed than ever before. Amen.
We all need an extra dose of the reality of God's love as we walk through this unusual school year. May you call out to him in your moments of difficulty. God's word says the prayers of a righteous man are powerful and effective (James 5:16). That means that anyone who has accepted Jesus as their Savior has the ability to petition him in prayer.
The best part is that God hears us and will act on our behalf. God's actions aren't always what we expect, but we can count on the fact that He is always faithful to be present with us when we call out to him for help.
Photo Credit: ©GettyImages/DisobeyArt