14 Thoughtful Ways to Celebrate Mom as a Family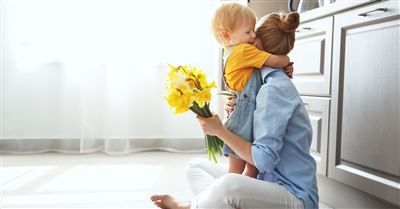 By Amy Green, Crosswalk.com
Mother's Day is a great opportunity to show love and care for Mom, but what if her "love language" isn't receiving gifts? And even if it is, there are many other ways to serve and encourage moms who often give so much of their time and emotional energy to the other members of their family.
If you've got the card and maybe even some flowers or chocolate but want more thoughts on how to work together as a family to show the mom in your life how much she's loved, here are some ideas for you. Some are simple and low-prep, others take some planning in advance, but all are ways to include the whole family in saying, "We love you, Mom!"
Photo Credit: GettyImages/evgenyatamanenko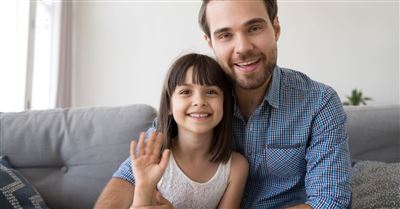 1. Record videos.
 Record short interviews with the kids about what they appreciate about their mom. Prompt them with questions like,
"What is your favorite thing to do with Mom?"
"How can you tell that your Mom loves you?"
"What quality of your Mom's would you like to have when you grow up?"
If the kids are older, consider having them record a prayer for their mom as well. You can use a free video editing app or program to combine the clips if you like. Present the interviews on Mother's Day, and it will be a keepsake for years to come.
Photo Credit: ©GettyImages/fizkes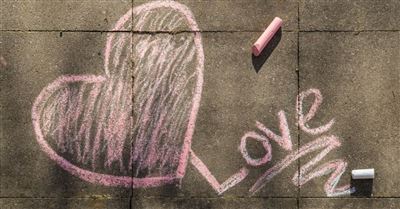 2. Hide notes around the house.
Use index cards or cut out small pieces of paper and write fill-in-the-blank questions, like, "When I think about Mom, I think of _____." or "I remember when Mom and I _______________." Have every member of the family fill out several of them until you have 12-18. The Saturday before Mother's Day, hide them in various places she'll easily find—in her purse, on the seat of her car, or taped on a mirror.
3. Decorate the driveway.
If you're short on time and can't prep notes, get out the sidewalk chalk on Saturday night or Sunday morning. Near the front porch, write, "Our Mom is…" and then have members of the family write qualities they appreciate about Mom in chalk down the sidewalk and driveway.
For the younger members who can't write, ask them for answers verbally and write them down with a note of who said them. Then lead Mom in a procession down the artwork on Mother's Day. Be sure to take pictures so you have the memories, even after it rains!
Photo Credit: ©Pixabay/Bruno-Glätsch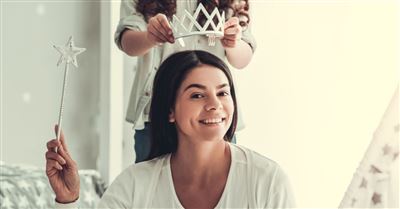 4. Treat her like a queen—literally.
Inform the family that today, Mom is royalty. From the start of the day, read a proclamation that includes what all you appreciate about the resident ruler. She gets to decide on breakfast, and she won't be doing any of the usual chores. You can play her favorite music in the car, and she can pick a family activity in the evening—or some alone time if she wants.
All other members of the household should be ready to divide up chores; bowing and using "Your Majesty" a few times might be fun as well. A cheap plastic crown and scepter from a dollar store would be great accessories.
Photo Credit: ©GettyImages/vadimguzhva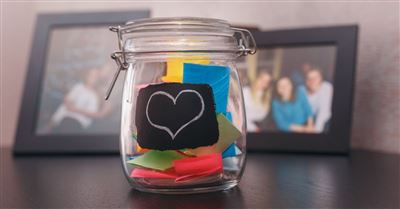 5. Create an encouragement jar for rainy days.
Being a mom is hard work, and sometimes daily life can get discouraging. Set aside a jar and have the kids help write out encouraging verses from the Bible. Try starting with passages like Philippians 4:19, Psalm 27:1, Matthew 11:28, and Romans 12:12. They can pick some of their favorites, as well. Fold them in half and put them inside the jar.
You can also include things like coupons for acts of service ("You chose a movie tonight," "We'll fold the laundry," "Good for one girls' night out with friends"), favorite photographs, or short love notes from family members. Have the kids decorate the outside, or simply write a label on the lid that says, "You are loved."
Photo Credit: ©GettyImages/nastenkapeka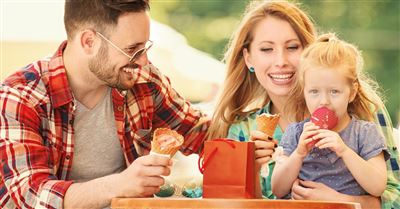 6. Take her out for ice cream.
Get a few 5-10 dollar gift cards to several local ice cream places and create a scorecard that includes a 1-5 rating for categories like "Atmosphere," "Variety of Flavors" "Quality," and "Fun." Explain that Mom can use these for dates with Dad, outings with the kids, or catch-up meetings with friends, and be sure to use the scorecard to decide which is best! You can spend Mother's Day trying out the first place all together as a family if you like.
Photo Credit: ©GettyImages/grki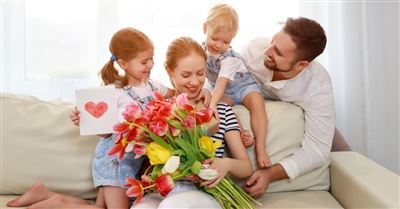 7. Send a secret message with flowers.
Flowers are great gifts on Mother's Day, but did you know that you can say even more with the kind of flower you choose? In Victorian times, there was a "secret language" of flowers to give compliments to loved ones. Consider giving Mom either a bouquet or even seed packets with meanings that show qualities she exemplifies, along with an explanation. Here are a few (you can find more online):
Bluebells – kindness
Iris – wisdom and faith
Daffodil – you bring others sunshine
Yellow rose – friendship and joy
Violet – faithfulness.
Photo Credit: ©GettyImages/evgenyatamanenko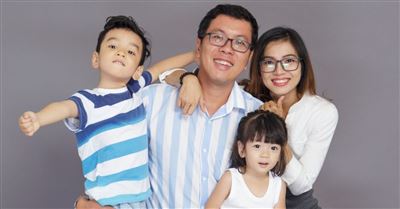 8. Have a family picture taken.
A practical and meaningful gift for Mom would be a family photo shoot—you can ask friends for recommendations for packages from affordable, local photographers. Even if you don't love getting your picture taken, being supportive and actively involved in choosing outfits and wrangling the kids will lead to a fantastic present that can be enjoyed for years to come.
9. Take flashback photos. 
If you're feeling creative (or don't have the money to splurge on a professional photo shoot), another fun option is to find some of the most amusing baby/toddler photos of your kids and recreate them at the age they are now, matching details as closely as possible (location, color of clothing, facial expressions, etc.). Your kids can help pick out their favorite photos. The results are always hilarious, and sometimes heartwarming too.
Photo Credit: ©Pexels/Heyday-Photism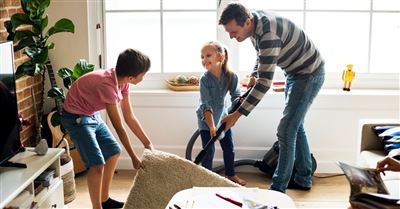 10. Help with chores.
Rally the kids to check something off the to-do list that has been driving Mom crazy for months or even years. Whether it's organizing the garage, chopping down the dying bushes in the backyard, or going through the fridge to clean the shelves and toss anything expired, you can probably find tasks that all ages can do. Make it fun by playing upbeat music and having a small reward afterward (popsicles work well). If you can accomplish the chore without Mom noticing, be sure to make a big announcement on Mother's Day!
Photo Credit: ©GettyImages/Rawpixel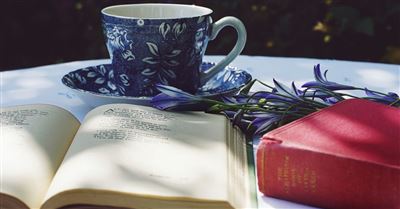 11. Arrange for Mom to have a day off.
Consider finding another family willing to do a "kid swap" sometime in late May or early June—you'll take their kids one afternoon and evening, and vice versa on another day. Then tell Mom to mark her calendar for a much-needed time to use however she wants. Make sure to let her choose whatever sounds best to her, even if it's just reading a book in a hammock in the backyard.
12. Give her meaningful books.
Ask three people who know Mom best to recommend a book they think she'd like. Buy those three books, along with a note that says who recommended them and why. Try to find a way to give her time to read them, too, whether that means taking the kids on an outing or just setting aside an evening as "Do Not Disturb Mom" time.
Photo Credit: ©Pexels/Suzy-Hazelwood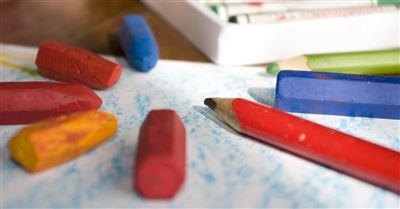 13. Preserve artwork.
If you're looking for a simple yet sentimental gift, find some of the kids' artwork Mom has saved over the years, or ask the kids to create something new, like a crayon family portrait. Scan it and go online to find places that will put that artwork on plates, mugs, puzzles, or other more lasting keepsakes. Be sure to write "Mother's Day" and the year so it's easy to remember looking back.
14. Prepare backup meals.
Look up "easy freezer meal recipes" and print out a shopping list. Have older kids help you find all that you need, then take a Saturday morning to put together 2-4 meals as a family—without Mom. Label each meal with instructions for thawing and cooking, and then stick them in the freezer. That way, on days when Mom is a little too busy to get food on the table, she'll have a backup ready to go, created by you.
---
Amy Green lives in Minneapolis, Minnesota, where she works in publishing and blogs at themondayheretic.wordpress.com about faith, life, and culture. She's very grateful for her fantastic mom and apologizes for all the well-meant, burnt-toast "breakfasts in bed" she served as a kid on Mother's Day.
Photo Credit: ©Pixabay/Borka-Szabó