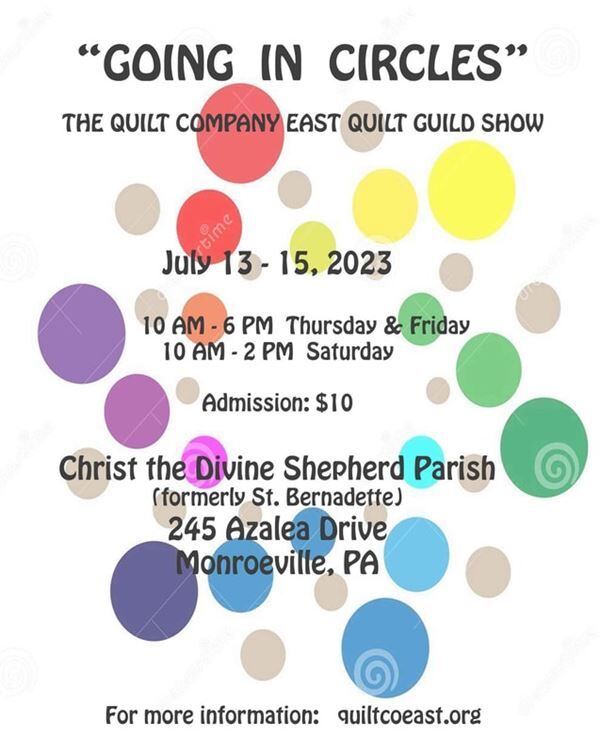 10:00 AM - 6:00 PM on Thursday, July 13
10:00 AM - 6:00 PM on Friday, July 14
10:00 AM - 2:00 PM on Saturday, July 15
Quilt Company East Quilt Guild is sponsoring a Quilt Show July 13 thru 15 in Monroeville. We are a guild of over 100 members who promoted the art and love of quilting thru meetings and classes and this quilt show. You can find out more information about our group at http://www.quiltcoeast.org, or call me if you have any questions.
Location:
Christ the Divine Shepherd Parish
(formerly St. Bernadette)
245 Azalea Dr.
Monroeville, PA 15146
Google Map