Visit to Bethlehem - McCandless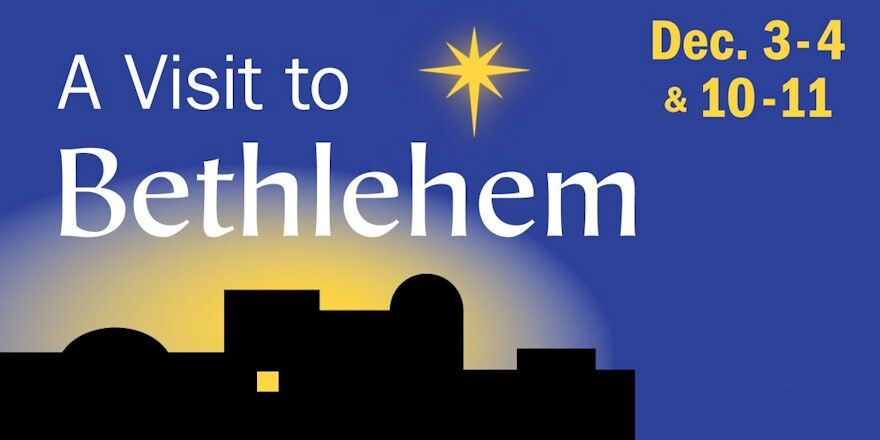 1:00 - 4:00 PM on Saturday, December 10
1:02 - 4:00 PM on Sunday, December 11
FREE ADMISSION
Come walk through the streets of Bethlehem as they existed in the time of Christ. Experience the story of the Nativity first hand, as the people of Bethlehem go about their work.

Meet the rabbi, carpenters, potters, weavers, basket makers, winemakers, herbalists, musicians, bakers, innkeepers, soldiers and shepherds who live in the village and listen to their stories.

Take part in the Roman census just as Mary and Joseph did as they returned to Bethlehem that historic night. Finally, along with Mary and Joseph, welcome the Christ Child in the stable.

More than 200 St. John's parishioners have joined together to recreate the town of Bethlehem and we have welcomed over 10,000 visitors since presenting our first event over 20 years ago.
Admission is FREE and open to the community.

Call 412-364-1606, Ext. 106 for more information and to inquire about our mid-week, interactive tours of Bethlehem for student field trips or groups of 20 or more.
St. John's is located at 311 Cumberland Rd., Pittsburgh, PA 15237. Across the road from Northland Public Library and the North Allegheny schools.