Race For Grace - N. Huntingdon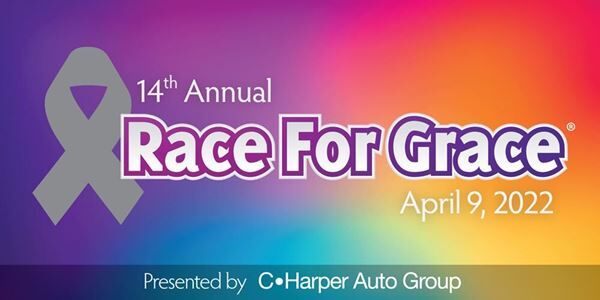 8:00 AM - 2:00 PM on Saturday, April 9
BRIEF DESCRIPTION
Race For Grace and its beneficiary foundation are named after Grace Elizabeth Ekis, a precious 5-year-old girl who fought a courageous 13-month battle with a rare cancerous brain tumor called diffuse intrinsic pontine glioma (DIPG).
DIPG is an inoperable tumor of the brainstem for which there is no known cure and there have been no significant advances in treatment options for more than 35 years. Affecting primarily children, it is the rarest and worst of all pediatric brain tumors. Approximately 150 to 200 children are diagnosed with this type of tumor each year and survival time is typically just nine to twelve months from diagnosis.
Grace journeyed to Heaven on Valentine's Day 2008.
ADDITIONAL INFORMATION
Opening activities begin at 7:00 AM, with the race beginning at 9:00 AM. We encourage you to register prior to April 4, 2022 to ensure you will receive a race t-shirt. However, we will also accept registrants from 7:00 to 8:00 AM on race day. Extra t-shirts will be ordered, but supplies may be limited. Be sure to arrive early to partake in pre-race entertainment and warm-up. Breakfast will be available at the concession stand starting at 7:00AM. After the race, there will be an award ceremony, many fun indoor children's activities, charitable hair donations, dance performances, basket raffle and silent auction, and full concession stand of lunch items available for purchase.
(If you are interested in donating your hair, please email [email protected]). Visit our merchandise and awareness area, which will be open throughout the day. The day's events will conclude around 1:00PM. We look forward to seeing you on April 9, 2022!