11:00 AM - 3:00 PM on Tuesday, October 19
A FREE event for Pittsburgh area pastors
15th Annual WORD·FM Pastor Appreciation Luncheon
A day of gratitude

A time of fellowship

An impact for the people who impact us
---
For the Senior & Associate Pastors of Western Pennsylvania's Churches

Oct. 19, 2021, 12:00 Noon · DOUBLETREE by Hilton HOTEL, GREEN TREE, PA



KEY NOTE SPEAKER: Jack Graham
Lead Pastor of Prestonwood Baptist Church, Texas
Host of the daily radio program PowerPoint

PASTORS:

From the bottom of our heart, thank you for ALL you do to serve our great city. To say thanks, you're invited, free of charge, to our annual Pastor Appreciation Luncheon.

We will enjoy laughter, fellowship, a great meal and a message from Pastor Jack Graham of PowerPoint Ministries, an expansive network of local, national and international television and radio broadcasts seen and heard across the U.S., United Kingdom, Australia, South Africa, Iran, Russia, Israel and elsewhere -- and here in Pittsburgh on 101.5 WORD·FM.
NOTE: This free event is for Senior Pastors, Associate Pastors and their spouses of all area churches. A ticket is required for each person attending.
---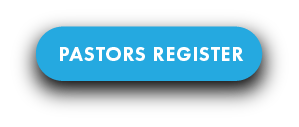 Doors open at 10:30 am; lunch will be served at 12:00 Noon.
Registration is required to attend. CLICK HERE or click the button above and fill out the appropriate information on our registration page. After completing your registration, you'll receive an email confirmation within 24 hours. Parking is free.

If you should need to cancel for any reason, please let us know as soon as possible by emailing us at [email protected].
For more information Call 412-937-1500 for more information or email [email protected]. Don't miss your chance to be a part of the 15th Annual 101.5 WORD-FM Pastor Appreciation Luncheon!

Featuring special music from CCM artist Vickie Truett
Columns ended. Add more content here...
Location:
DoubleTree by Hilton Hotel Pittsburgh
500 Mansfield Ave.
Pittsburgh, PA 15205
Google Map