Thru the Bible with Dr. J. Vernon McGee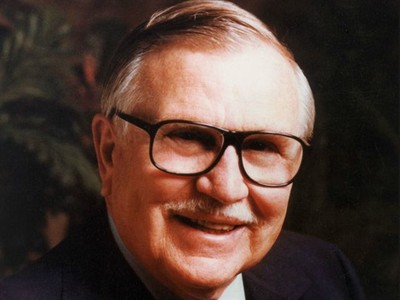 Listen on WORD 101.5 FM
Monday
2:00AM - 2:30AM, 12:30PM - 1:00PM, 9:00PM - 9:30PM
Tuesday
2:00AM - 2:30AM, 12:30PM - 1:00PM, 9:00PM - 9:30PM
Wednesday
2:00AM - 2:30AM, 12:30PM - 1:00PM, 9:00PM - 9:30PM
Thursday
2:00AM - 2:30AM, 12:30PM - 1:00PM, 9:00PM - 9:30PM
Friday
2:00AM - 2:30AM, 12:30PM - 1:00PM, 9:00PM - 9:30PM
Latest Broadcast
Revelation 3:16-19
1/21/2021
The church at Laodicea was rich and in a rich city. Money was important to them. They were self sufficient. Worldly wealth was their measuring rod for success while spiritual values were ignored. Find out how Jesus described them (it's not pretty) and take to heart His charge to turn back to Him . . .
Featured Offer from Thru the Bible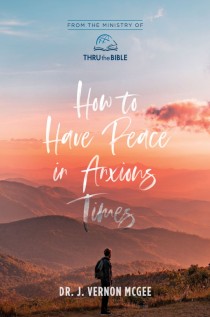 How to Have Peace in Anxious Times
Anxiety shines a spotlight for us on how much we need the Lord. That's what Dr. McGee reminds us of as we explore God's Word and discover His solution to the things that keep us up at night. Be willing to do this one thing and be ready to receive God's unexplainable peace. More titles are available at TTB.org/booklets.