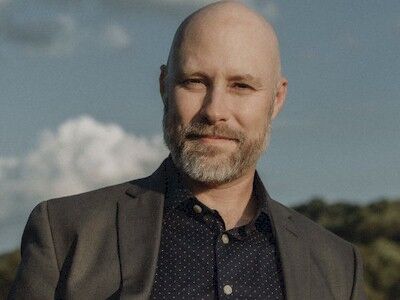 My life mission is to "walk in the light, as He is in the light, in order to be a light for the glory of God." (1 John 1)
Show Links:
---
Mike Hatch serves as the National Relationship Generator for CLC (Christ Led Communities) where he helps busy pastors all over the country multiply their impact by empowering the men in their church through relational discipleship.
During his time as the Men's Pastor at Orchard Hill Church Mike developed a passion for what he calls "Redemptive Economics," and the transformative affect of small business and entrepreneurship in local communities for the sake of the Kingdom of God. Before hosting the Kingdom Business show he was the co-founder and former co-host of the podcast, Blue Collar Money: Theories of Middle Class Investing.
He received his seminary degree from Trinity Evangelical Divinity School in Deerfield, IL. Mike also served as a Young Life Area Director for 9 years in the northwest suburbs of Chicago and is an Air Force veteran. He currently lives with his wife, Lisa, and their son, Matteo, in the north hills of Pittsburgh.
If you would like to connect with Mike you can find him on LinkedIn, at www.clchq.org/mike-hatch, or through his Empowered Manhood website.